How about making this Tuscan Chicken with Buttery Yukon Gold Potatoes for Sunday Dinner this weekend? This recipe was inspired by an episode of Eat St. on the Food Network. The episode features a food truck that does rotisserie chicken and porchetta, the food truck is called Roli Roti. The herbed chickens and porchettas turn all day on the rotisserie and the drippings from them are caught on the bottom onto potatoes. Yes please! If that food truck was in my town I would have my husband pick up dinner there a few times a week.
I don't have a rotisserie in my house, but I do have my slow cooker! I placed halved Yukon gold potatoes on the bottom of my large slow cooker (6-quart). Then I place the chicken on top, I added a few extra potatoes around the side of the chicken. I added melted butter, herbs, seasonings and minced garlic over the chicken.  Covered it, and cooked it on LOW for most of the day, the chicken was perfectly tender and the potatoes were buttery and delicious! (Complete recipe below the photos.)
My chicken was huge that I bought! I used the leftover chicken the next day to make burrito bowls with brown rice, homemade salsa, cheese and sour cream. If there are only a few people in your family and you make a big chicken, you may want to plan something fun to make with the leftover chicken for dinner or lunches the next day. I usually take any leftover meat from crock pot meals and make something Mexican inspired with it for dinner the next night.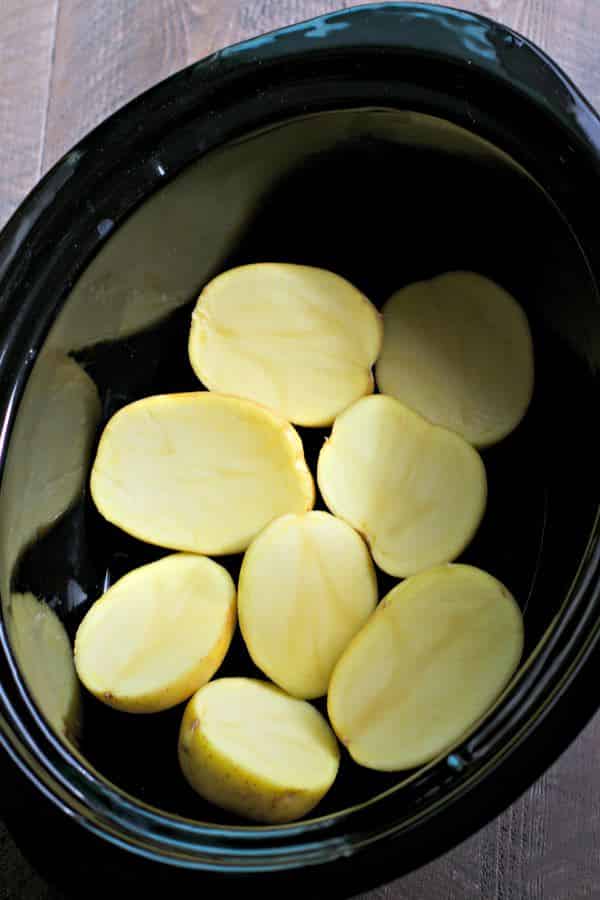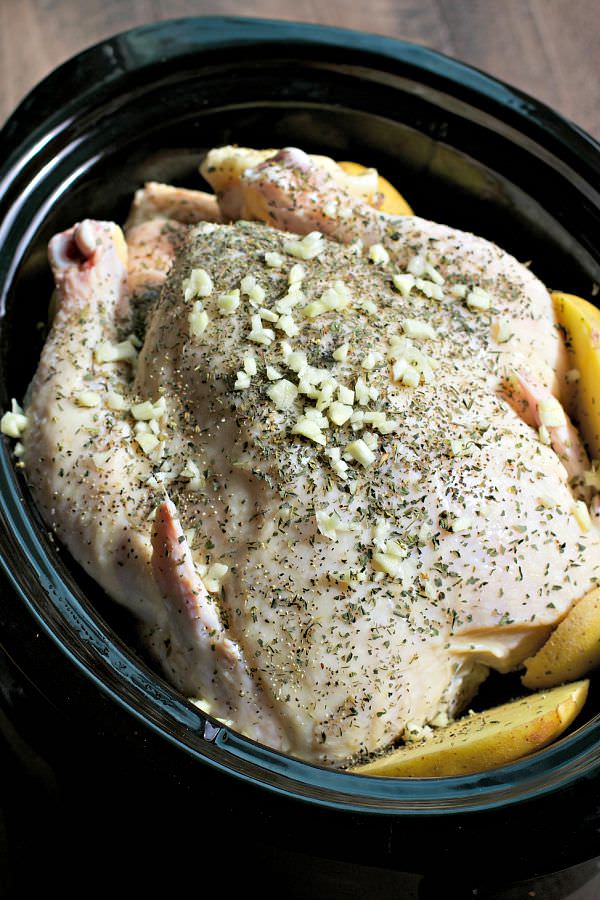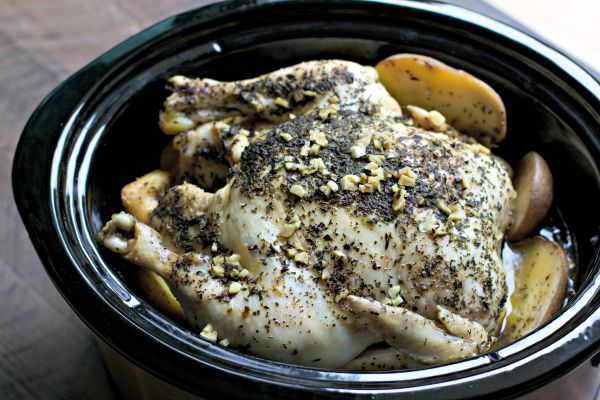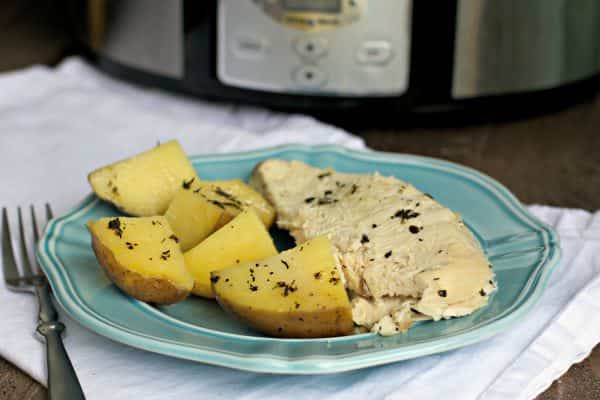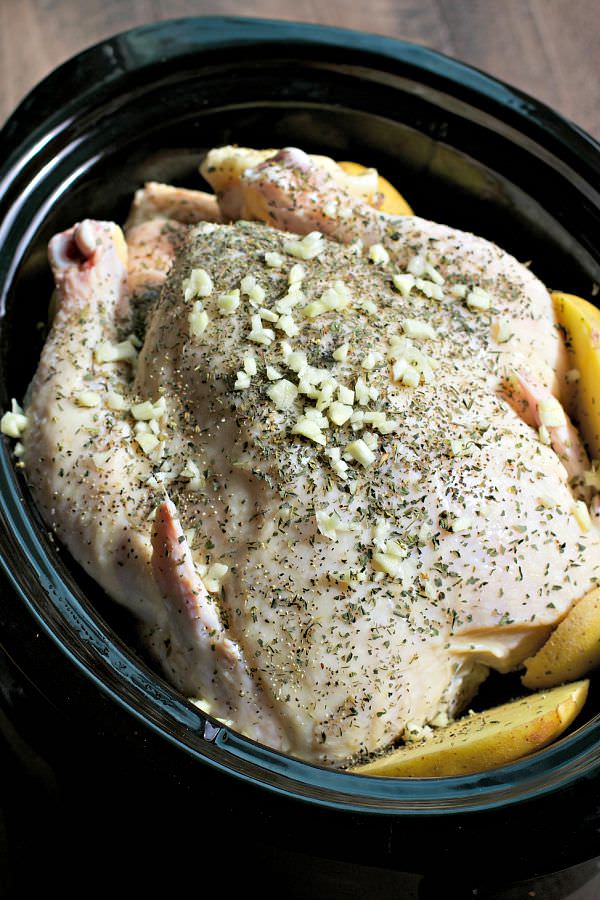 Total Time:
6
hours
10
minutes
Ingredients
1 4.5-6

lb.

whole chicken

4-5

small Yukon Gold Potatoes

cut in half length-wise (see info below)

4

Tbsp.

melted butter

1/4

tsp.

pepper

1/2

tsp.

salt

1/2

tsp.

dried basil

1/4

tsp.

dried oregano

1/4

tsp.

dried thyme

2

garlic cloves

minced
Instructions
In a 6-quart slow cooker, add the potatoes on the bottom evenly. I had to cut mine in half length wise because my chicken was so large, if your chicken is smaller (like 4-5 lbs. you may not have to cut the potatoes).

Remove everything from the cavity of the chicken (necks bone etc.) and discard.

Put the chicken on top of the potatoes. If you have extra potatoes halves, you can tuck them around the chicken.

Pour the butter over the chicken. Sprinkle on the pepper, salt, basil, oregano, thyme and garlic cloves over the chicken.

Cover, and cook on LOW for 6 hours. Do Not Open the lid while this is cooking or the chicken will not cook correctly!