Slow Cooker Strawberry Mulled Wine is a beautifully spiced warm red wine.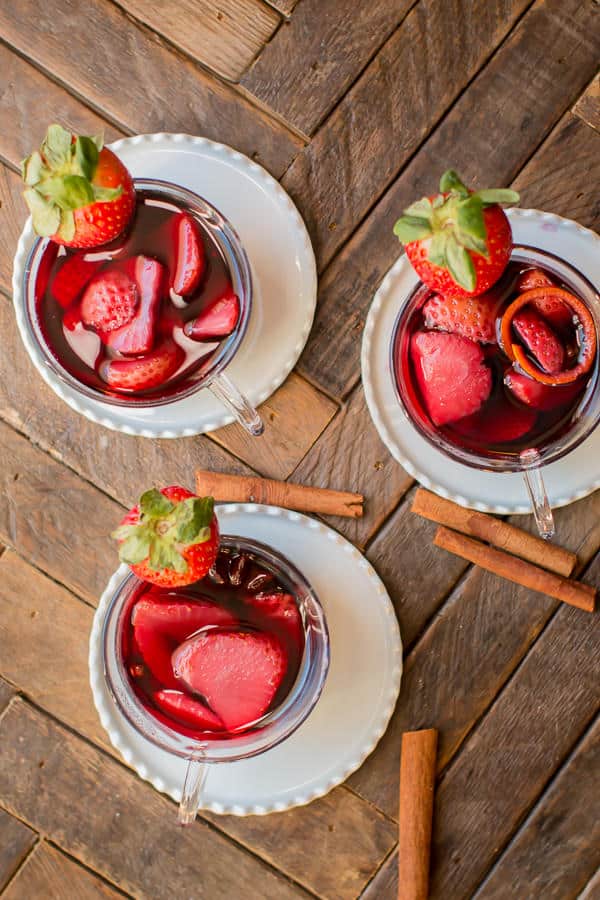 Mulled wine isn't served very often, at least in my circles. I thought I would give it a try for Valentine's day. My husband and I will go out for a date a few days before, but I really love to do something special on the day of Valentine's.
I suggest you use a wine you like. I prefer red blend wine or a cabernet sauvignon. I used a red blend wine, it has a mix of cabernet, merlot and zinfandel in it. I researched a few recipes before I dove into this. Some of the recipes I found use apple cider and some use orange juice. I went with the cider. I decided to use brown sugar to sweeten this, but feel free to use your favorite sweetener, a few recipes I saw use honey as the sweetener.
See the orange peel twists I made? They aren't perfect but I am pleased with the way they turned out. I used this barbarian bar tool to make the twists, there's a large round zester at the top of the tool that can make long strips of orange peel. Then I took the those long strips of orange peel and twisted them around a pencil. I still need some practice, but still excited I found the right tool to make them.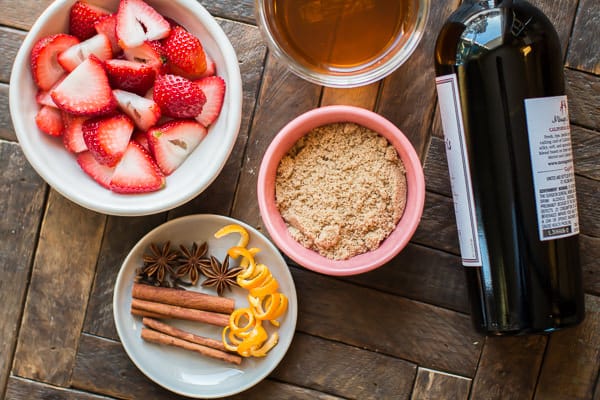 After the ingredients are prepped this mulled wine is easy peasy to make. Just add the ingredients to the slow cooker and stir, then put the lid on and let it cook for 2 hours.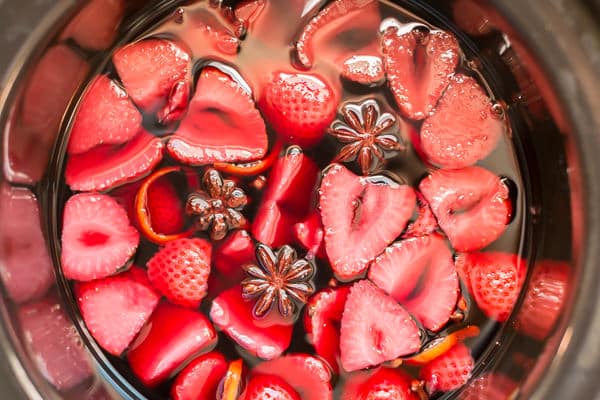 There is a lot of flavor and sweetness in this mulled wine. Even if you aren't a big wine drinker, this may be a drink you would enjoy with all the spices and flavors.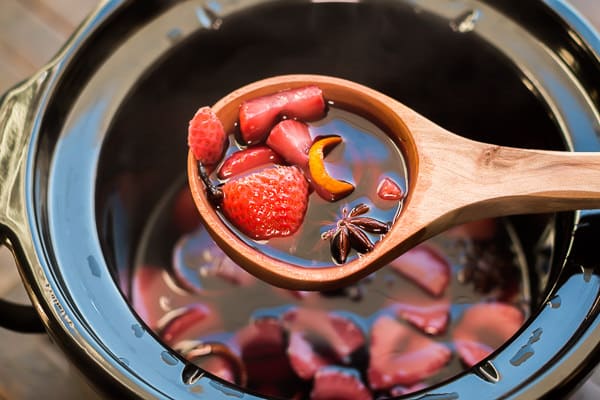 The stars you are seeing in the mulled wine are star anise. Star anise can be pricy, about $9.00 for a small jar and most of them are not whole like the ones pictured. I was reading that star anise is the major source of a chemical compound that is used to make Tamiflu and there has been shortages of star anise due to this. That is most likely the reason for the high price.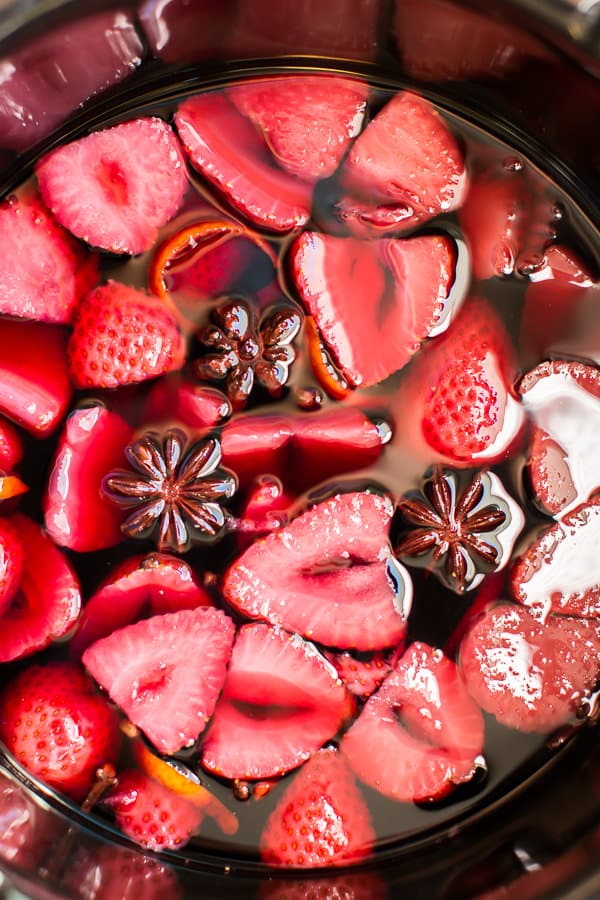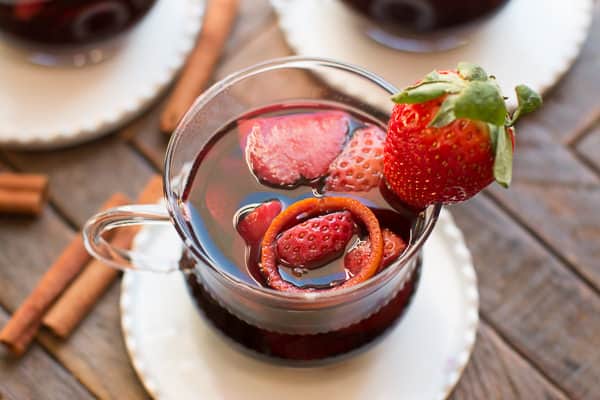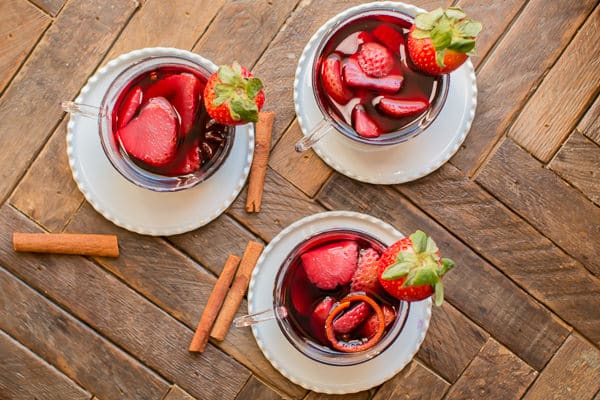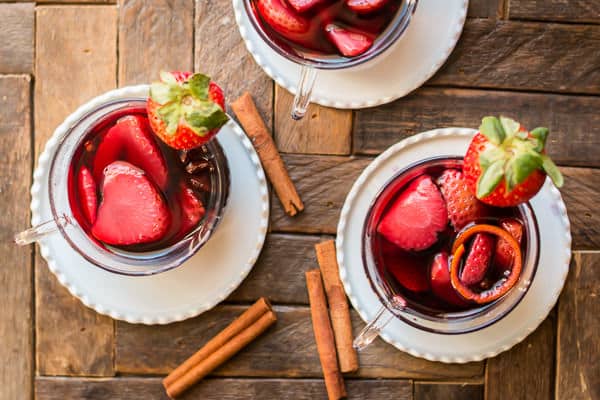 What do you think of this recipe? I hope you give it a try. Have a great week.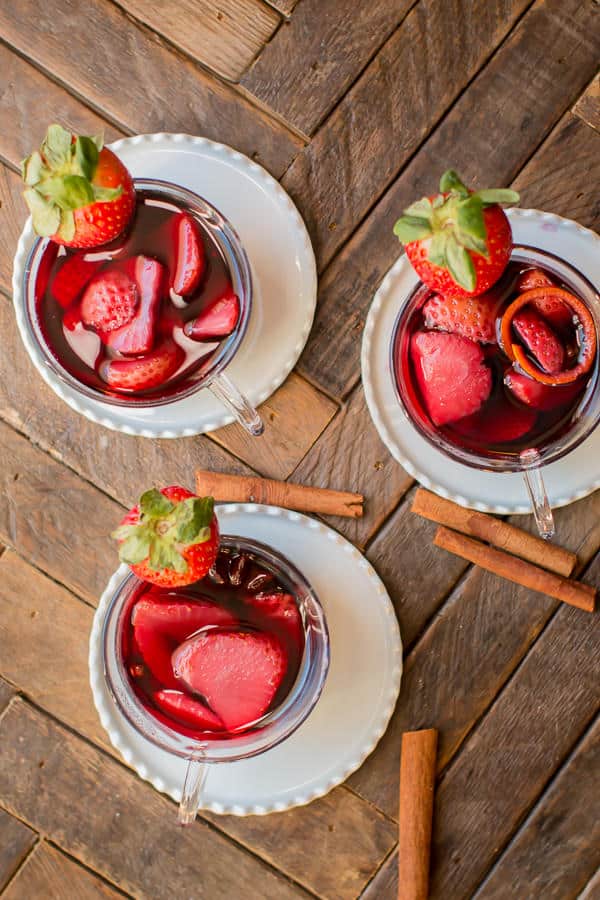 Total Time:
2
hours
10
minutes
Ingredients
1

bottle red wine

I used Menage a Trois Red Blend

2

cups

apple cider

1/2

cup

brown sugar

2

cups

sliced strawberries

3

cinnamon sticks

5

cloves

3

star anise pods
Instructions
Add everything to the slow cooker. Stir.

Cover and cook on high for 2 hours.

Serve and enjoy!
Video