Slow Cooker Cajun Chicken Fettuccine is a great spicy recipe for pasta night!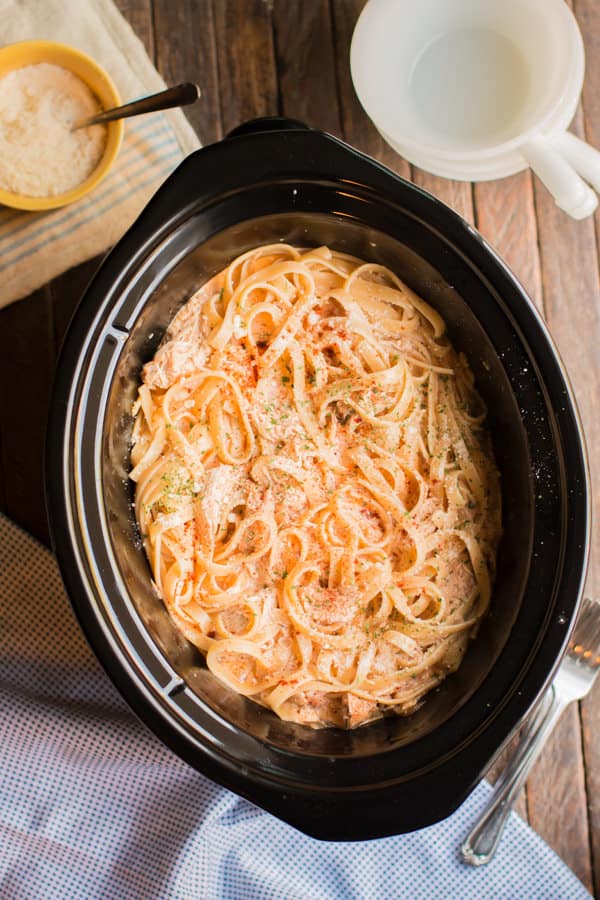 Hi all! This slow cooker Cajun chicken fettuccine was one of the those recipes that changed after the ingredients were bought. I had planned to make a dish called chicken lazone, but decided to add a few more Cajun seasonings then add pasta and Parmesan cheese to the pot at the end of the cooking time along with the cream.
Below is what the dish starts out looking like before cooking. I start with chicken broth and a few seasonings to make it Cajun flavored. I do have a premade Cajun seasoning I could have used but it is too salty by the time you add enough to make a dish spicy.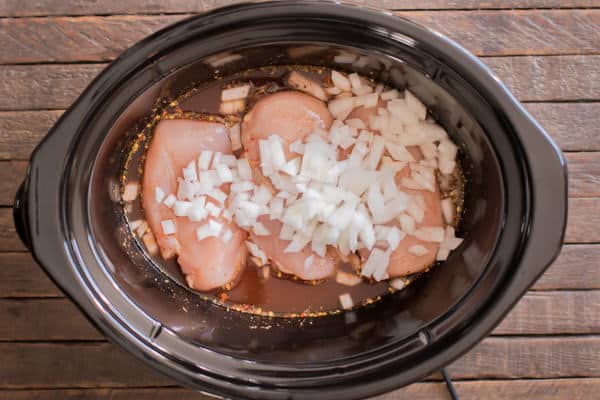 MY LATEST VIDEOS
After the chicken is done cooking, I shred the chicken and add heavy cream, cooked fettucine noodles and parmesan. I let this cook for 20 minutes more to let the sauce thicken a bit and the flavors of the sauce get into the pasta.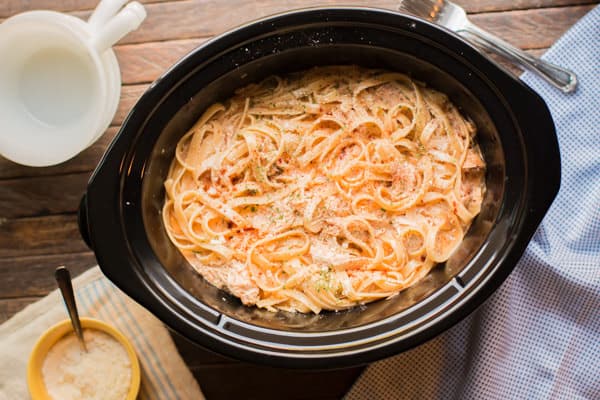 This pasta has a bit of a kick to it, mostly from the cayenne. It was a nice change from my regular pasta recipes.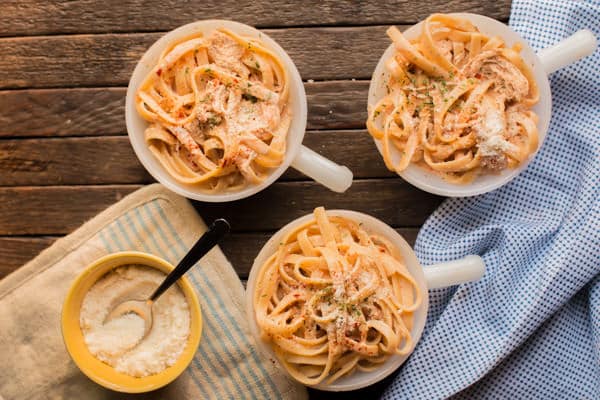 Here is the video about how to make this meal, you can see what steps to follow, not everything is added in the beginning of the recipe. You can follow me on YouTube, here.
Slow Cooker Chicken Fettuccine
Ingredients
1 cup chicken broth
¼ tsp. cayenne pepper
½ tsp. garlic powder
¼ tsp. onion powder
½ tsp. dried leaf oregano
¼ tsp. red pepper flakes
1½ tsp. paprika
1 tsp. salt
¼ tsp. pepper
1.5 - 2 lbs. boneless skinless chicken breasts
1 small white onion, diced
Add at the end
1 lb. fettuccine noodles, cooked according to package directions
2 cups heavy cream
¾ cup parmesan cheese, divided
Slow Cooker Size:
Instructions
Add the chicken broth to the slow cooker, add the cayenne, garlic powder, onion powder, oregano, red pepper flakes, paprika, salt and pepper. Stir.
Add the chicken breasts and flip them around in the seasoned chicken broth to get the seasonings on the chicken.
Sprinkle the onions over the chicken and broth.
Cover and cook on low for 6 hours without opening the lid during the cooking time.
After the cooking time is done, add the heavy cream and shred the chicken with 2 forks right in the slow cooker.
Add the cooked and drained pasta and a ½ cup of the Parmesan cheese. Stir.
Sprinkle over the remaining parmesan cheese. I added a touch more paprika and also parsley flakes to the top of my pasta to make it look pretty. Cover and cook for 20 more minutes. Cooking for a bit longer helps the sauce thicken from the gluten in the pasta.
Serve and enjoy!
I used my 6-quart Crock-Pot® for this recipe, I recommend this size or larger.
You may also like: Slow Cooker Refried Black Beans