Slow Cooker Apple Butter Little Smokies are something different and delicious to serve at your next party!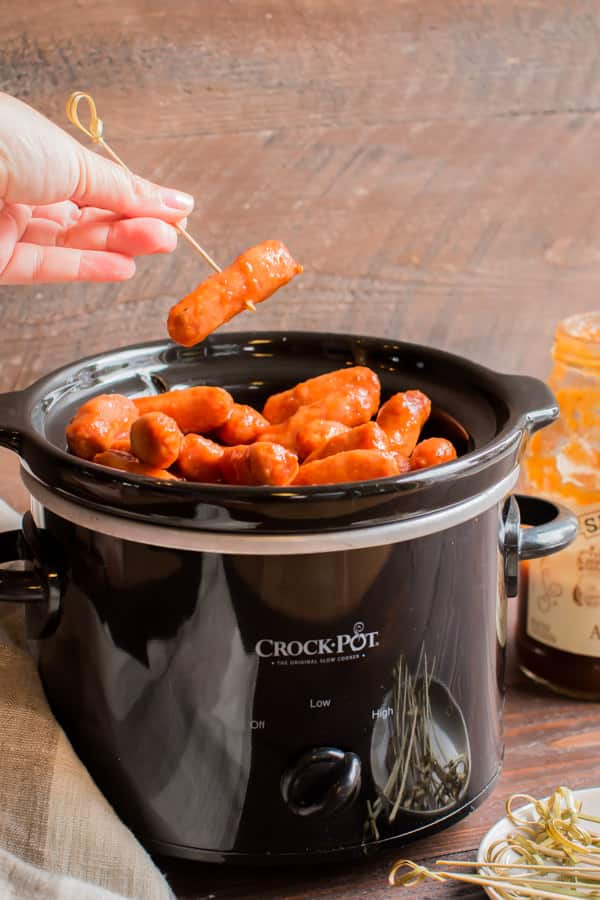 Lately I have been obsessed with the apple butter. It's great on toast and other breakfast pastries, but it can do so much more. A few of my blogging friends have used it on ribs, pork chops and many more savory dishes. Today I tried my favorite store bought apple butter on a batch of slow cooker little smokies. It turned out great! I added a touch of barbecue to make them a bit more savory, but I did not add so much that the apple butter was over powdered. If you have home made apple butter, you can use that here too! I always seem to make too much when I make it!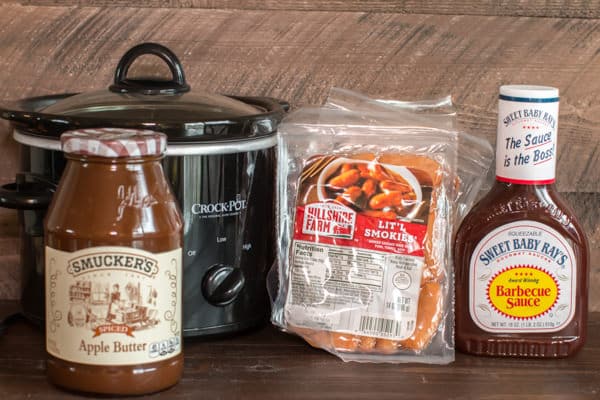 This is a 3 ingredient appetizer! This appetizer would be great for a holiday party or even game day.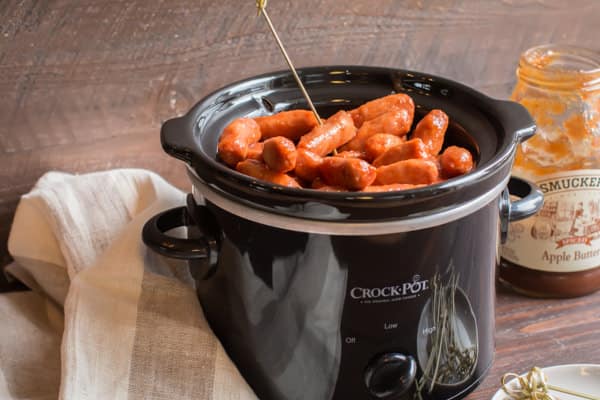 You can't see it in these pictures, there is a lot of sauce for these little smokies to swim in! Enough to keep the entire batch moist during the entire party.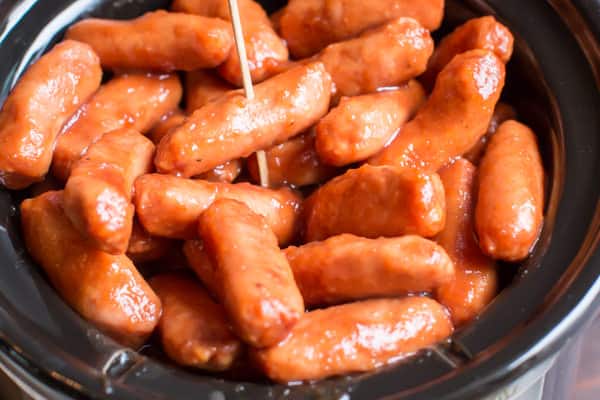 This may be the easiest appetizer I've ever made! The ingredients can be bought way ahead of time too!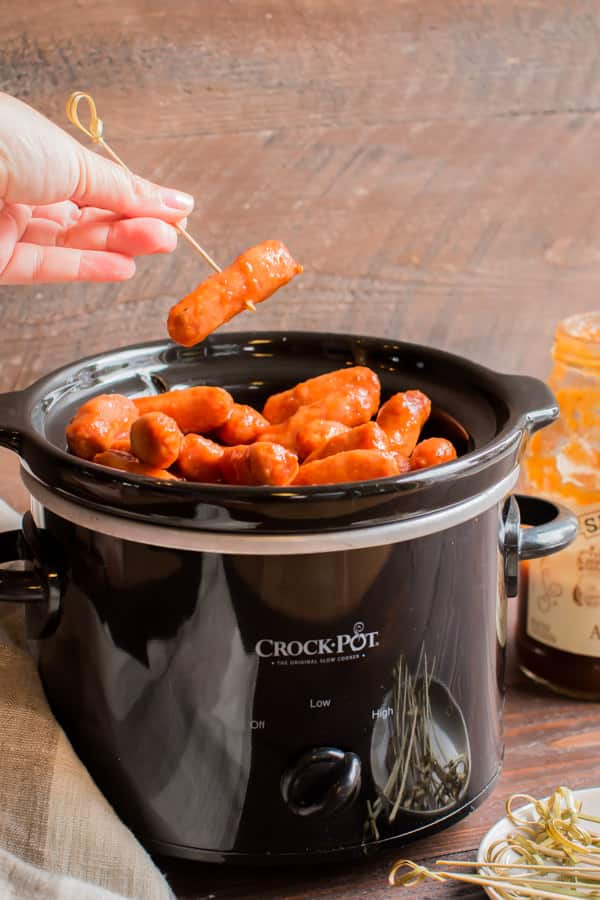 School is back in session today after the holiday. I love having the family time, but trying to work from home is IMPOSSIBLE with the entire family home. I'm glad to be back on schedule! Have a great week!
Slow Cooker Apple Butter Little Smokies
Ingredients
3 (14-oz.) pkgs. lit'l smokies (use your favorite style)
1.5 cups apple butter
½ cup barbecue sauce
Slow Cooker Size:
Instructions
Add everything to the slow cooker and stir.
Cover and cook on HIGH for 2 hours.
Serve and enjoy!
I used my 2-quart Crock-pot® for this recipe.
You may also like: Slow Cooker Beef and Rice Enchilada Dip