Slow Cooker Sweet Potatoes, Green Beans and Bacon. This side dish is easy and flavorful!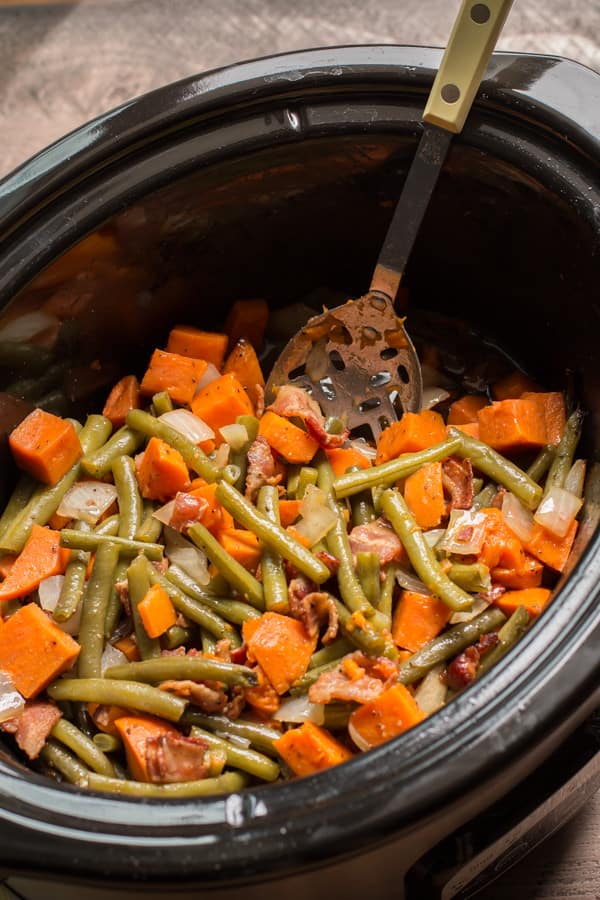 Hi slow cooker friends. You are going to love this side dish. Sweet Potatoes, green beans, onions and bacon cook together to become a perfect side dish for almost anything. I made grilled chicken this weekend and made this beautiful side dish to go with. I'm trying to cut potatoes out of my diet for most of the week, and sweet potatoes are a great switch in recipes.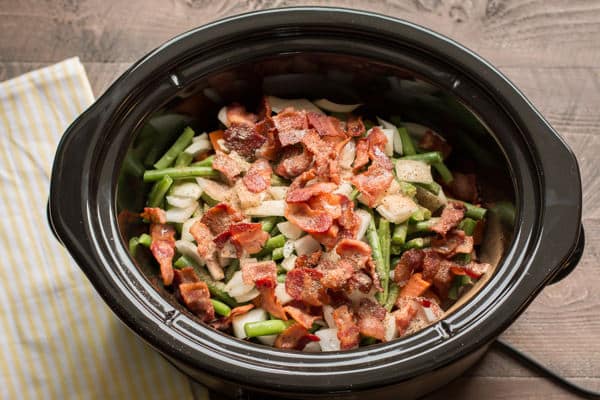 Below is a photo of this side dish before I cooked it, very colorful.  I use red garnet sweet potatoes for this recipe.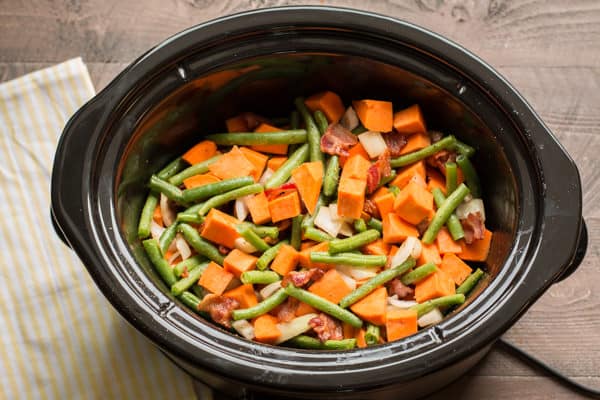 Even after I cooked this side dish, the colors are still amazing. We are going camping this month and I was thinking that this would be perfect along side a steak or even a burger.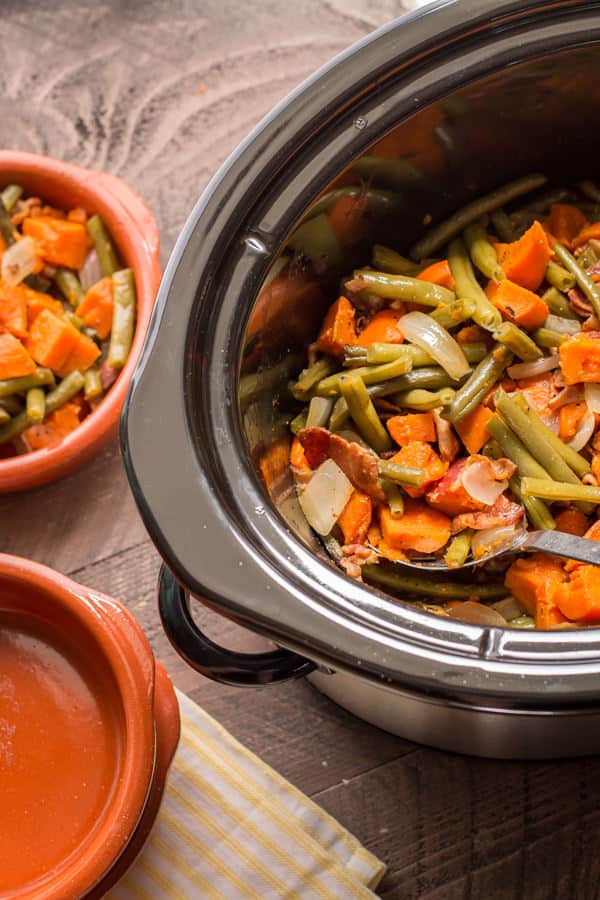 Follow me on You Tube to get more videos like this one:

Have a great week! I will be back on Friday with the Vintage Slow Cooker Recipe of the Month. Stay tuned!

Slow Cooker Sweet Potatoes, Green Beans and Bacon
Ingredients
4 cups peeled and diced sweet potatoes (I use red garnet)
3-4 cup fresh green beans, snipped and cut in half
1 cup diced onion (cut in large pieces)
10 slices cooked bacon, cut (reserve some grease, see item below)
2 Tbsp. bacon grease
2 Tbsp. water
½ tsp. salt
¼ tsp. pepper
¼ tsp onion powder
⅛ tsp. cinnamon
Slow Cooker Size:
Instructions
Add the veggies, bacon, bacon grease and water.
In a small bowl stir together the salt, pepper, onion powder and cinnamon, stir. Sprinkle this over the veggies in the slow cooker.
Stir until the seasoning cover the veggies.
Cover and cook on HIGH for 2.5 hours, without opening the lid during the cooking time.
Serve and enjoy!
You may also like: Slow Cooker Lemon Pepper Chicken