This flavorful Slow Cooker Black Bean and Kielbasa soup is slighty spicy and is a great light meal without much trouble in the kitchen.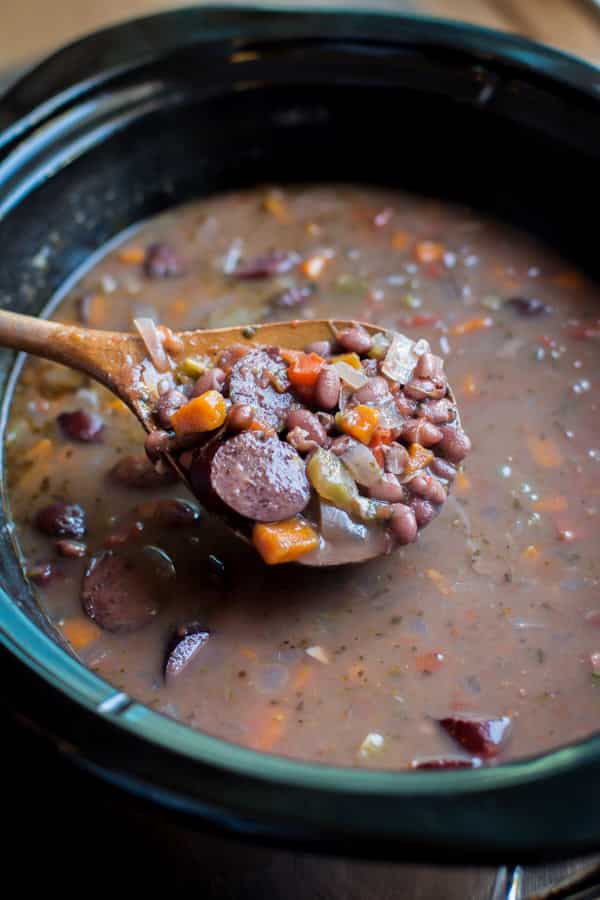 I know it's the heat of the summer and you're wondering why I'm posting a soup recipe again. In all honestly this sounded so good, it's been very hot here but this soup still hit the spot and it's a great meal that is easily served without any hassle. If you aren't into soup in the summer, save this recipe for the winter.
I had a co-worker at the post office who is an amazing cook. She brought in a black bean soup with hot dogs in it and called it a bad name, I can't even post it here. The soup tasted amazing, I am not brave enough to use hot dogs in this soup so I subbed it out for kielbasa.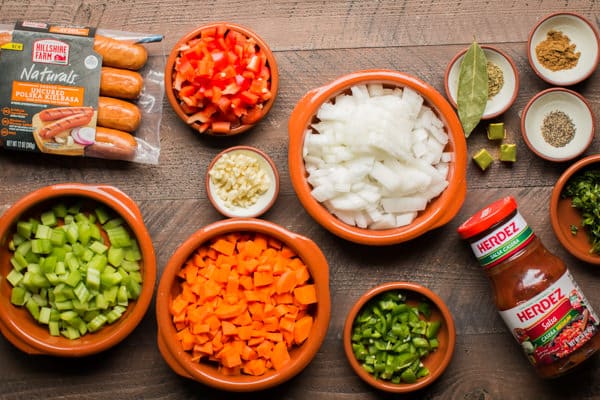 I use a jalapeno to spice up this soup, use an extra one if you like your soup extra spicy. I was out of chicken broth so I decided to use 3 chicken bouillon cubes, and the flavor turned out great.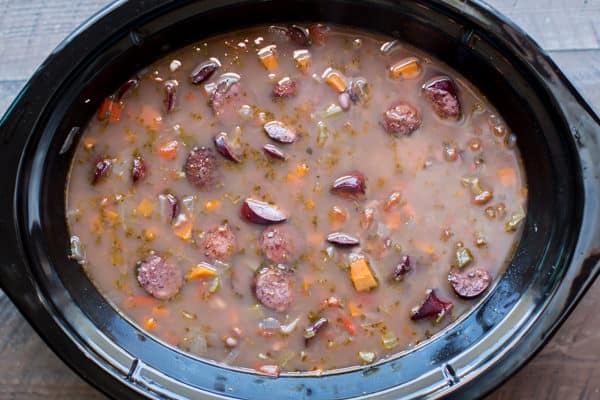 After 9 hours of cooking time the beans and veggies are perfectly tender!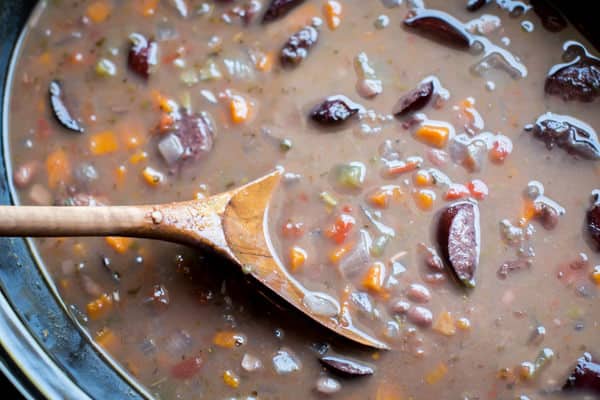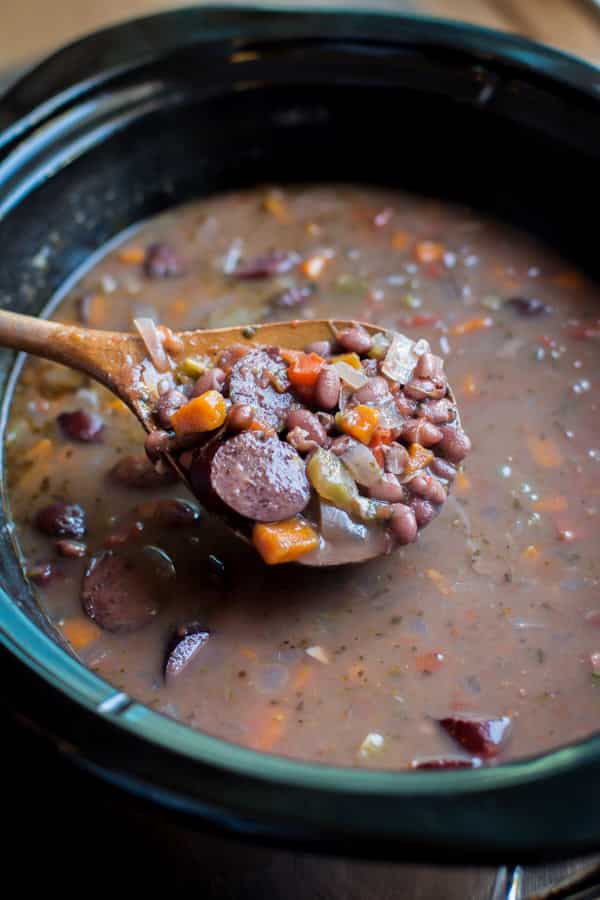 See how easy it is to make this soup in my video below. You can follow me on YouTube, here.
What do you think of this recipe? I hope you give it a try. I'm back from vacation this week and have a new recipe in the slow cooker as we speak. Stay tuned for more recipes or subscribe to my newsletter to be the first to see the new recipes.
Slow Cooker Black Bean and Kielbasa Soup
Ingredients
1 (12-oz.) pkg. kielbasa, sliced
cooking oil
1 lb. dried black beans (soaked overnight, see below)
1 small white onion, diced
2 carrots, diced
2 celery stalks, diced
1 red bell pepper, diced
1-2 jalapenos, diced
2 heaping Tbsp. minced cilantro
2 garlic cloves, minced
¼ tsp. pepper
1 tsp. oregano
½ tsp. cumin
3 chicken bouillon cubes (the small ones)
1 (16-oz.) jar salsa
7 cups water
1 bay leaf
Slow Cooker Size:
Instructions
Soak the beans overnight (at least 8 hours) in water, or use the quick soak method.
After the beans have soaked, drain them and add to the slow cooker.
Set a medium sized skillet over medium high heat on the stove top. Add a bit of cooking oil. Add the sliced kielbasa and brown them on both sides. Add to the slow cooker.
Add the remaining ingredients to the slow cooker. Stir.
Cover and cook on low for 8-9 hours without opening the lid during the cooking time.
Remove bay leaf and serve.
Enjoy!
Notes
Note that I didn't add any salt. Between the salsa and the chicken bouillon cubes, to my taste this did not need salt. Add salt to taste if desired.
I used my touchscreen 6.5-quart Crock-Pot® for this recipe, any slow cooker 5-quarts or larger will do fine.

You may also like: Slow Cooker Ropa Vieja (Cuban Beef)