I would rather eat a good pot roast over a grilled steak any day. That may be why I love my slow cooker so much. This Balsamic Beef Roast and Veggies is that perfect meal I dream of, I love to take a bite of meat, potato, and carrot all at the same time. Pure Heaven.
What is balsamic vinegar? Have you ever been to an Italian restaurant where they serve olive oil and vinegar to dip your bread in? That dark vinegar is Balsamic. Good stuff. I though why not cook with it, and the results were awesome. The balsamic vinegar and beef go wonderfully together.
Next time I make this I am going to make gravy with the juices, don't know why I didn't think to do until after I was done eating. Though it was good with juice the meat juices.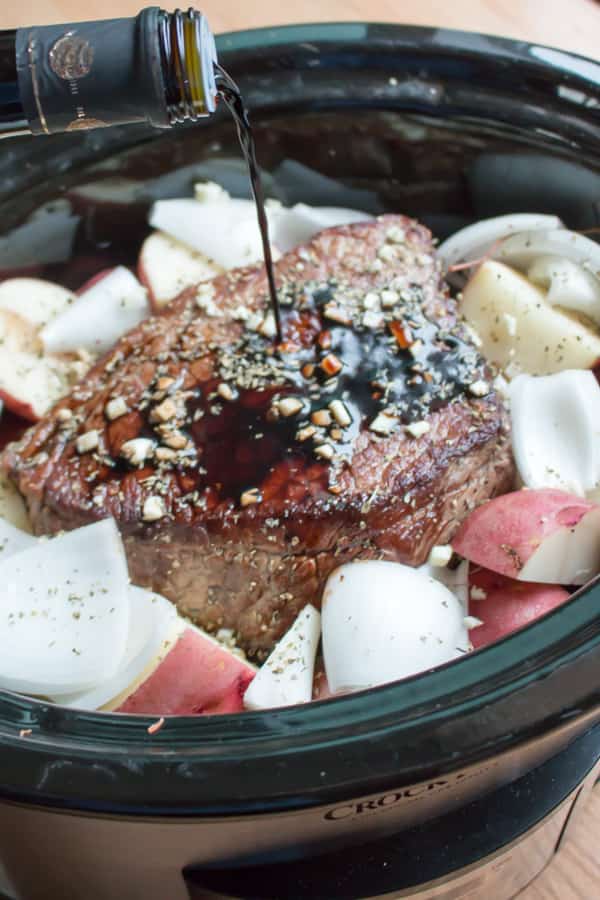 This is the balsamic I used, you can find it next to the other vinegars at the store.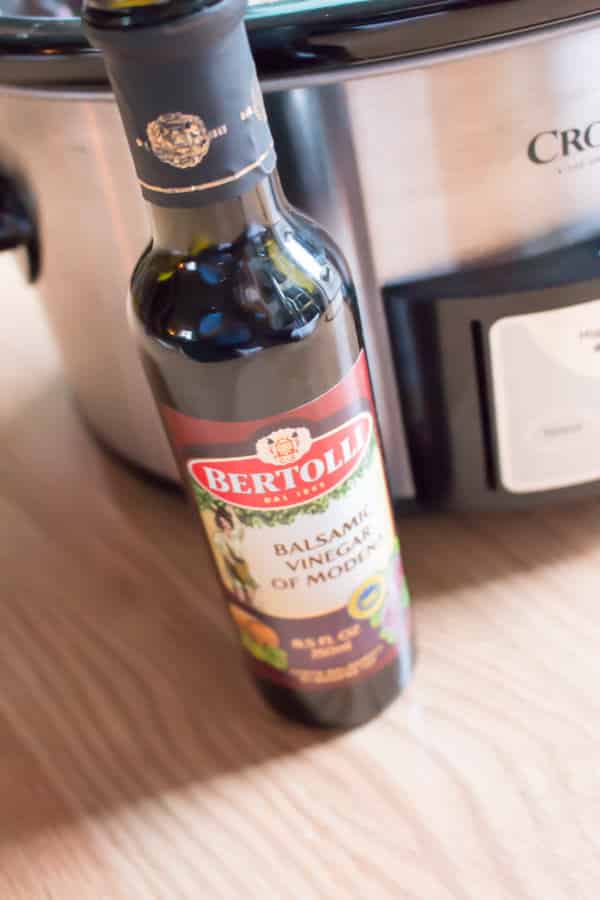 I didn't chunk up the carrots like I normally do. I peeled these smaller organic carrots with the stems still on. If I was going to use a bigger carrot, I would definitely chunk them up. These thin carrots look pretty on a dinner plate whole, but big giant carrots uncut would look like a cave man meal.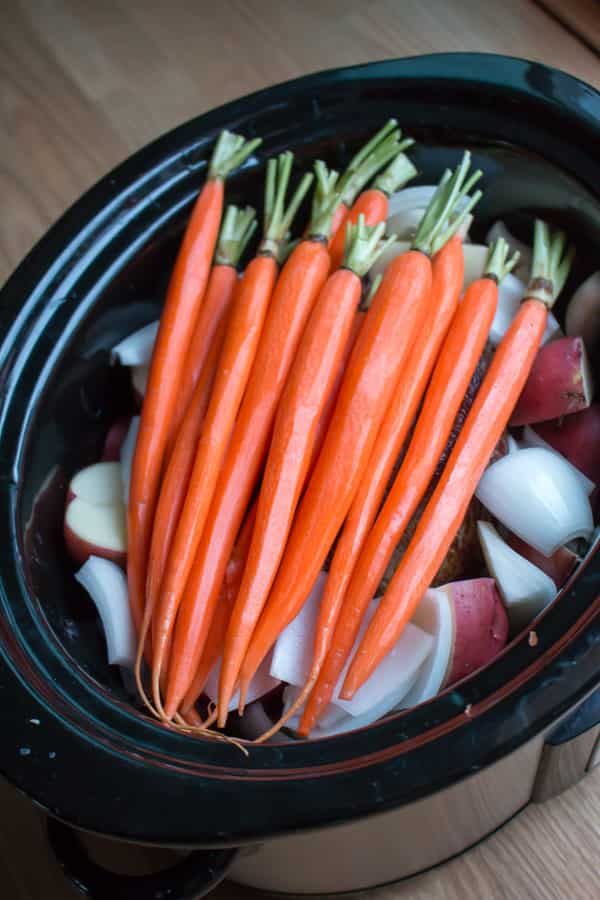 I moved the carrots over so you could see everything after it had cooked. Delicious!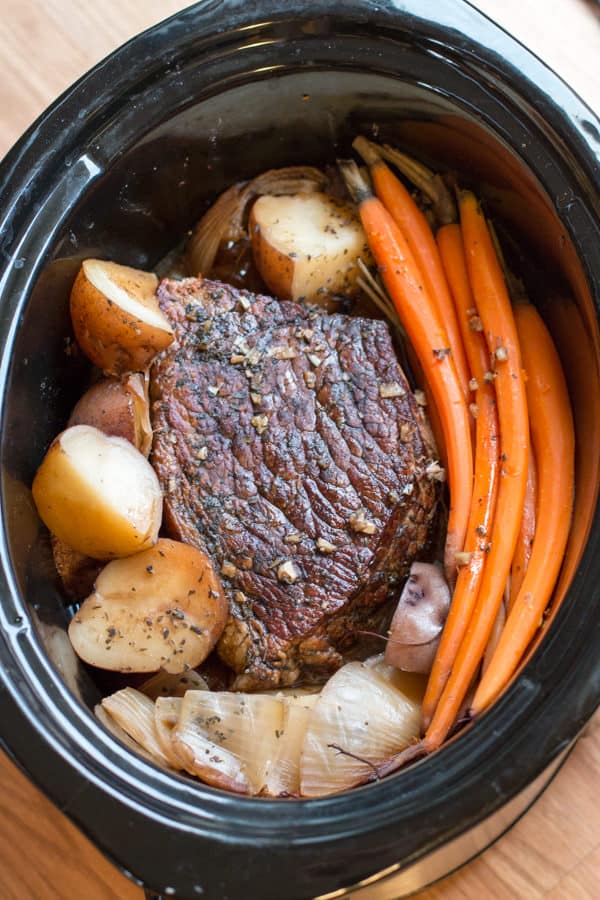 This Balsamic Beef Roast and Veggies had my whole family's approval! And the recipe made plenty for lunch the next day. What I love about this recipe is that it is made with healthy ingredients. Nothing artificial.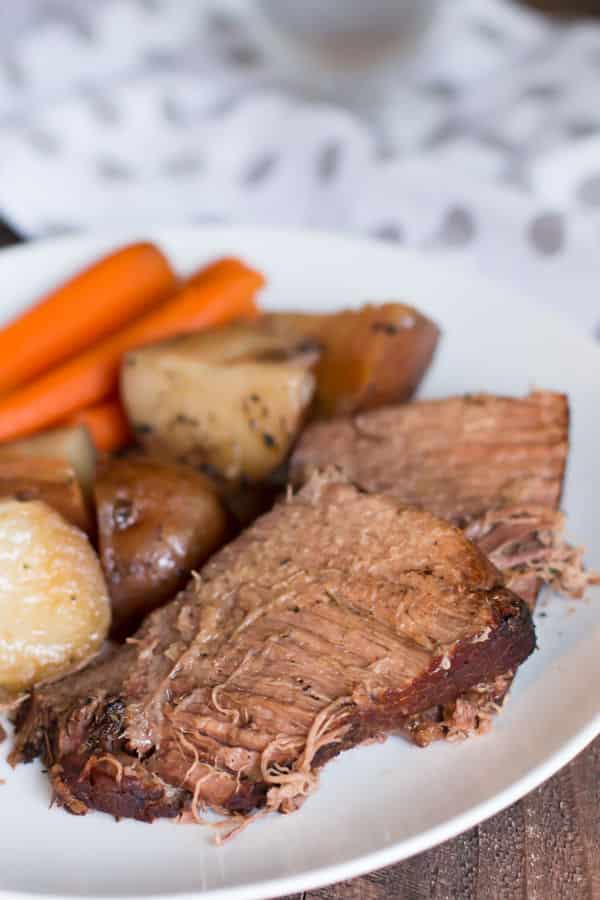 I used my 6-quart Oval Crock Pot for this recipe. I think I've used this slow cooker for the last 5 recipes on the blog!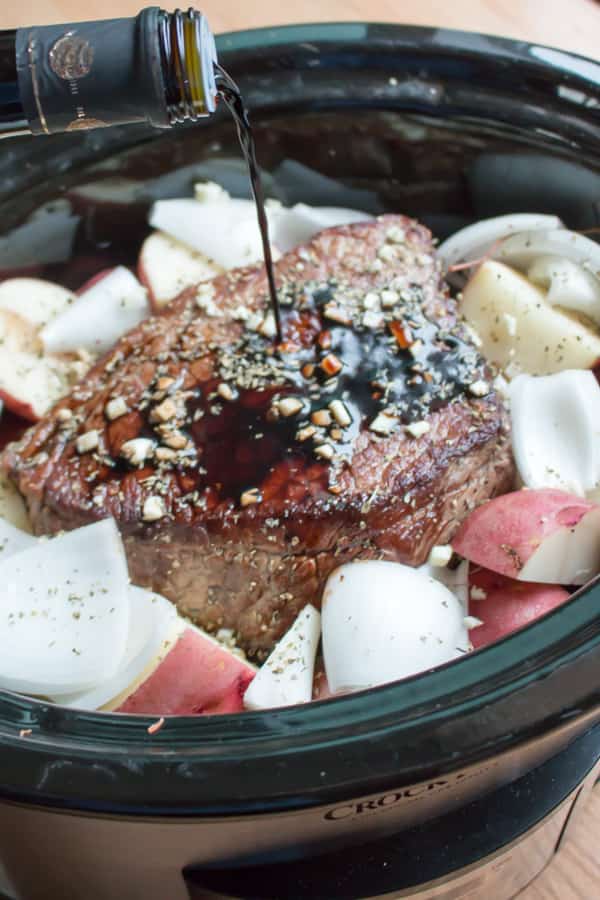 Total Time:
8
hours
20
minutes
Ingredients
3-4

pound

beef roast

either chuck or bottom round

1/2

tsp.

salt

1/4

tsp.

pepper

cooking oil

1.5

pounds

red potatoes

quartered

1

small white onion

1- 1.5

pounds

carrots

peeled (cut up if the are large carrots)

1

garlic clove

minced

1

tsp.

dried thyme

1

tsp.

dried oregano

1/3

cup

balsamic vinegar
Instructions
Sprinkle the roast with the salt and pepper. Set a large pan over medium-high heat on the stove top. Coat the pan with cooking oil. When the oil is hot, brown the meat on all sides. Place the roast into the slow cooker. Arrange the potatoes and onion around the roast, sprinkle over the garlic, oregano, and thyme.

Drizzle over the balsamic vinegar. Add the carrots on top of the roast.

Cover and cook on LOW for 8 hours without opening the lid during the cooking time.

Slice or shred the meat, serve with the potatoes, carrots and onion. Drizzle over juices.

Enjoy!
You may also like: Slow Cooker Poor Man's Stew