Slow Cooker Vintage Ham and Potato Dinner is stick to your ribs good! Smoky ham, potatoes and green beans in a cheesy sauce, what could be better?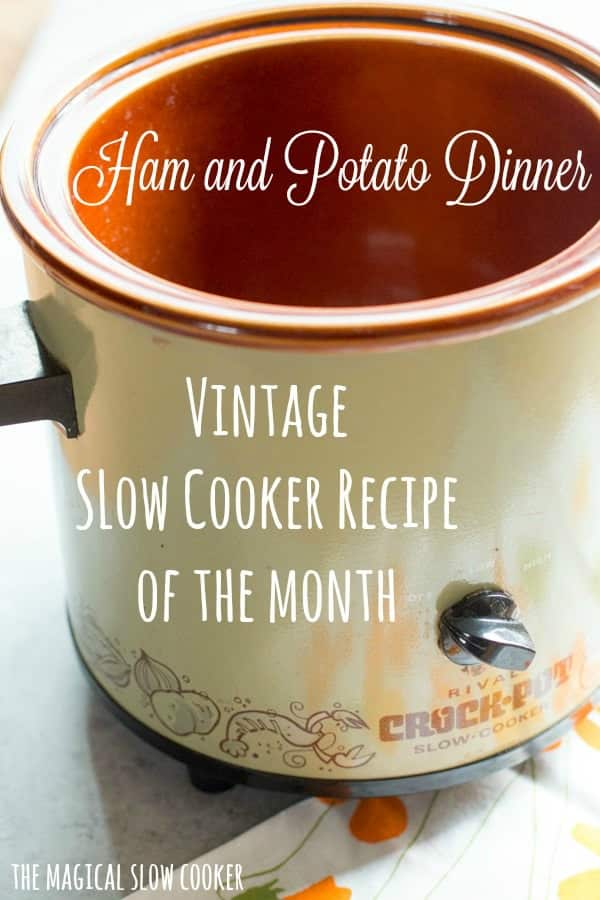 Hi all! Welcome to another edition of Slow Cooker Vintage Recipe of the month. I found this recipe in my Amish-Country Cookbook. The version in the cookbook for this recipe wasn't a crock pot recipe, but I easily converted it to the slow cooker. I love looking through my old cookbooks and finding recipes that can be altered a bit to be made in the slow cooker. This one does great. There is plenty of cheesy sauce to keep everything moist. The six hours of cooking time melds all the flavors together, you can taste the smoky ham in the sauce. Also the potatoes get fork tender, and the ham even gets tender too.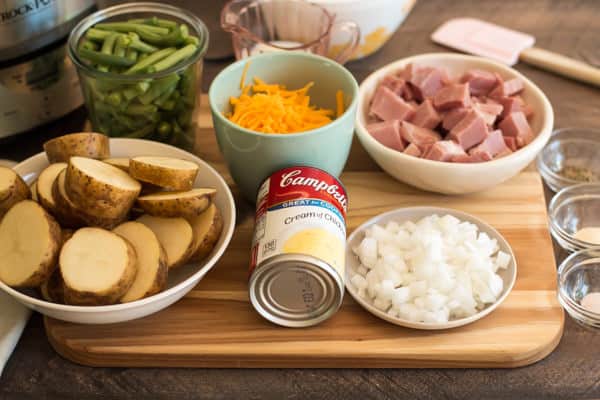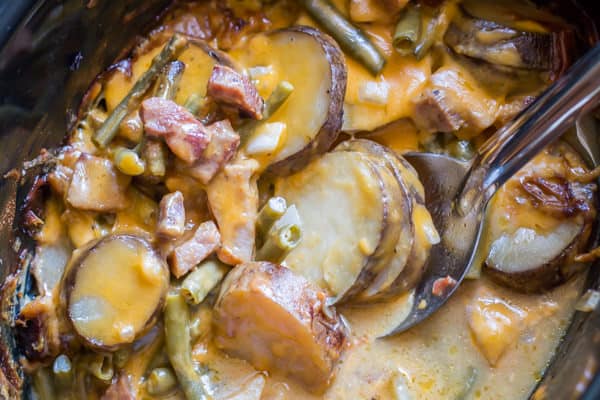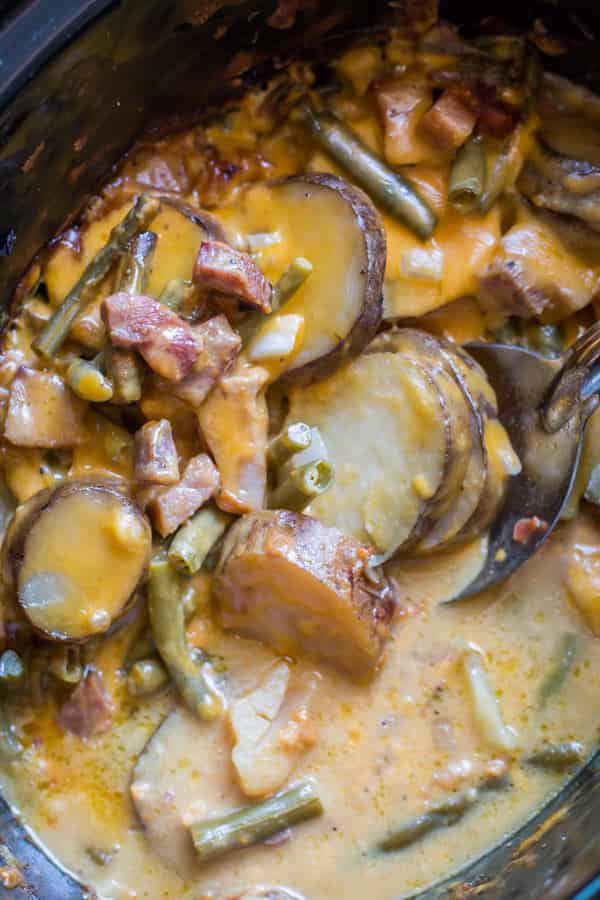 Here is the YouTube video on how to put this Slow Cooker Vintage Ham and Potato Dinner together. You can follow me on YouTube here.
Have a great week. I hope you give this recipe a try, it's a keeper!
Slow Cooker Vintage Ham and Potato Dinner
Author:
Adapted from Amish- Country Cookbook Volume 2
Ingredients
1 (10.75-oz.) can cream of chicken soup
⅓ cup milk
¼ tsp. salt
¼ tsp. pepper
½ tsp. onion powder
5 cups sliced russet potatoes
3 cups cut and snipped green beans
2 cups diced ham
½ cup diced white onion
2 cups shredded sharp cheese (divided)
Slow Cooker Size:
Instructions
In a small bowl whisk together the can of soup, milk, salt, pepper, and onion powder. Set aside. Add the potatoes, green beans, ham, onions and 1 cup of the cheese. Pour over the soup mixture. Stir everything together and take your spoon and flatten everything into an even layer.
Cover and cook on LOW for 6 hours. When the cooking time is done, sprinkle over remaining cheese. Put the lid back on. Let the cheese melt, this will take only 5 minutes or so.
Serve and enjoy!
I used my oval 6-quart Crock-Pot Brand slow cooker for this recipe.

You may also like: Slow Cooker Alpine Chicken (last month's vintage recipe of the month)