Perfect for a fall weekend dinner. Slow Cooker Cream Cheese Chicken Chili is not your average chili recipe!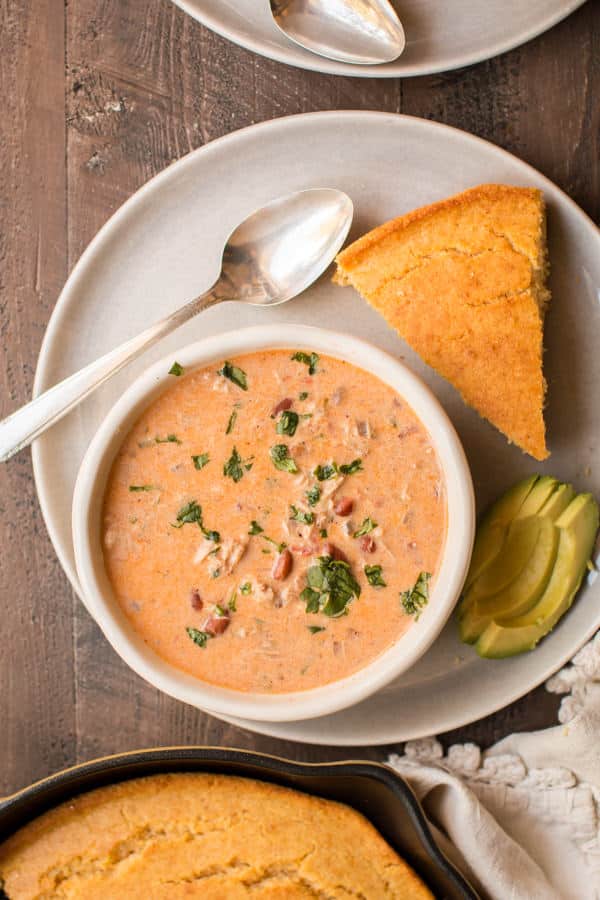 This is not a white chicken chili! I thought about doing this recipe with white beans and very little chili seasonings to make it a "white chili" but that sounded really boring. This recipe has so much flavor from the garlic, chili seasoning, then the cool cream cheese.
I had the opportunity to be a judge on the AOL food awards! I received kitchen gadgets to review on their site. I picked my favorite two and I wanted to show you how well they work.
Above on the left is a Joseph Joseph Garlic Scroll. So easy to peel garlic with this gadget. It unrolls, the garlic is placed in, then you let it roll back up. Using pressure with the palms of my hands, I roll the scroll against the counter and magically the garlic is peeled, and the scroll is easily put in the dishwasher. I don't know how much time a week I lose by peeling garlic by hand, I highly recommend this if you use a lot of fresh garlic like I do.
Above on the right is an Urban Trend Orbit Herb Chopper, it has  3 rolling blades. This one I wasn't sure if I would need, since I can use a knife to cut my herbs. BUT, oh my goodness this thing can really chop cilantro (or any herb) quickly and it can chop it into very small uniform bits. It is worth having this extra gadget even if you only used it for cilantro.
You can find these products and the AOL food awards here.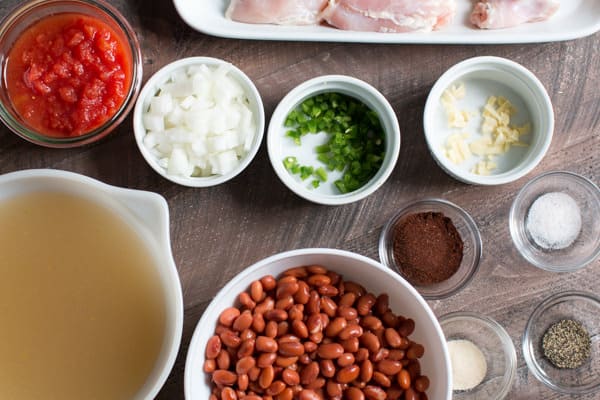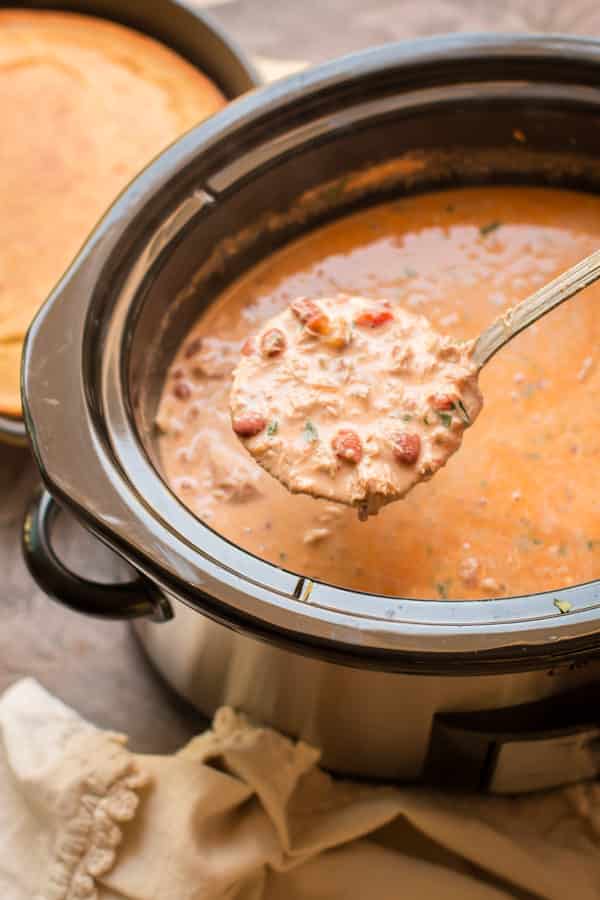 This chili was so darn good I didn't use cheese (gasp)!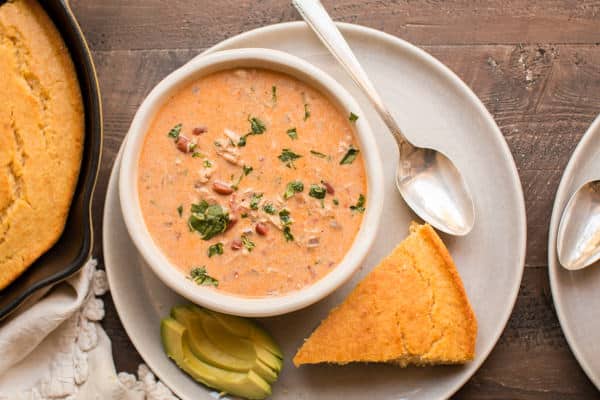 Here is my YouTube video of the making of this chili. You can follow me on YouTube here.
I hope you enjoy this chili recipe. It's really a must try, make a big pot of this for game day! Have a great weekend!
Slow Cooker Cream Cheese Chicken Chili
Ingredients
1.5 - 2 lbs. boneless skinless chicken thighs
¼ tsp. salt
¼ tsp. pepper
¼ tsp. onion powder
1 Tbsp. chili powder
2 (15-oz.) cans pinto beans, drained
1 (15-oz.) can petite diced tomatoes
1 tsp. minced garlic
1 cup diced white onion
1 Tbsp. minced jalapeno, use more if you like really spicy
1 (32-oz.) box chicken broth
1 (8-oz.) box cream cheese, cut into cubes
⅛ cup minced cilantro
Slow cooker size:
Instructions
Add the chicken, salt, pepper, onion powder, chili powder, pinto beans, tomatoes, garlic, onion, jalapeno, and chicken broth to the slow cooker.
Cover and cook on HIGH for 5 hours, or low for 8.
Shred the chicken with 2 forks, I do this right in the slow cooker.
Add the cubed cream cheese into the soup. Cover for and additional 20 minutes. Stir the cream cheese into the soup. Some cream cheese chunks may remain, you can help them dissolve by pushing them up to the side of the slow cooker with the back of a spoon, and continued stirring. Stir in cilantro and serve.
I received products for my review on AOL food awards. All opinions are mine alone.