I can't believe it's the end of June already! With all the fresh fruit available I made this gorgeous Slow Cooker Light Berry Crisp. Yes it's healthy recipe, and couldn't be any easier to boot.  I used 5 cups of fresh berries, a squeeze of lemon juice, then for the topping I used my favorite granola. I did not add any sugar. Why you ask? Because I knew I was going to top this beauty with low-fat ice cream, I love Dreyer's half the fat French Vanilla, which compliments the tart berries perfectly.
Such a perfect dessert for summer time. Light and fresh, with no guilt! I actually saved a bowl of this and at it for breakfast the next day (without ice cream!)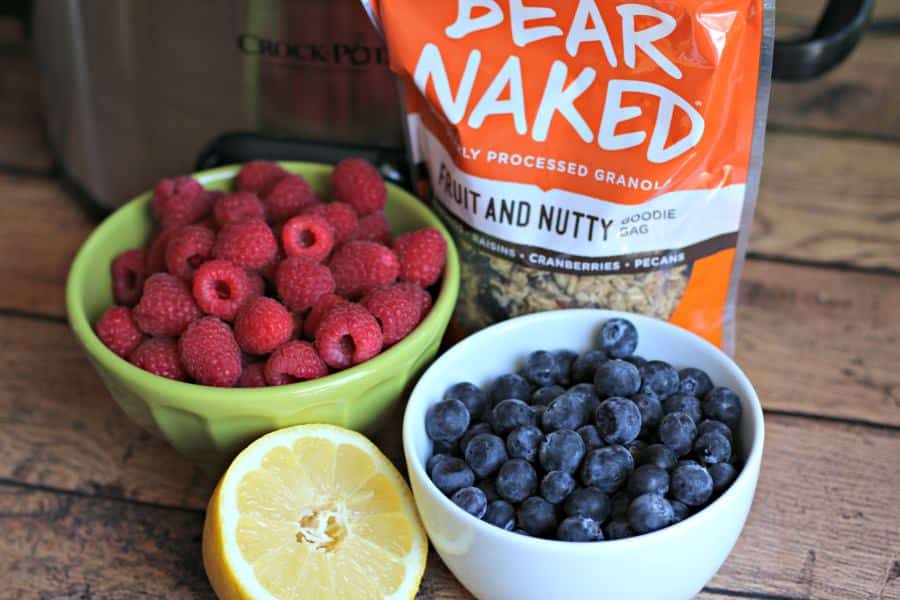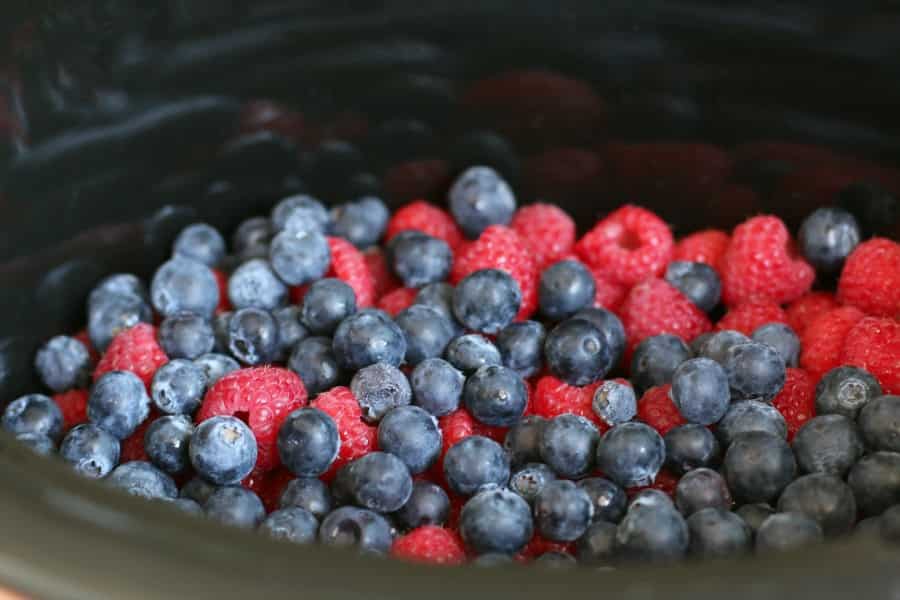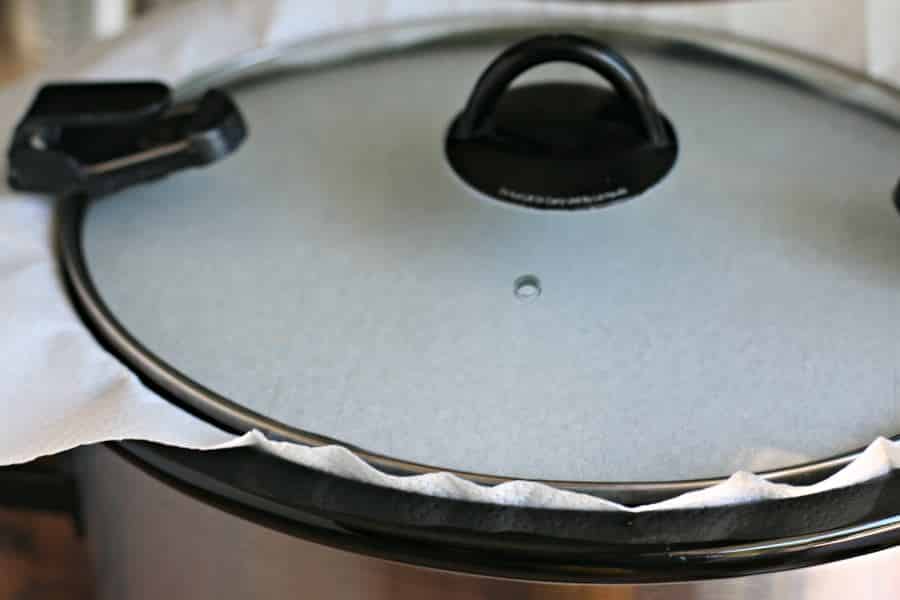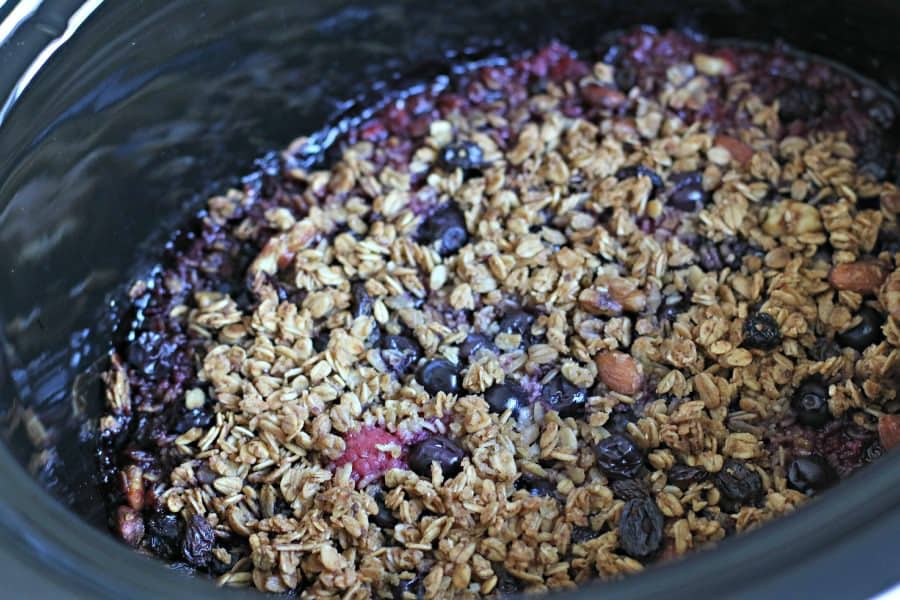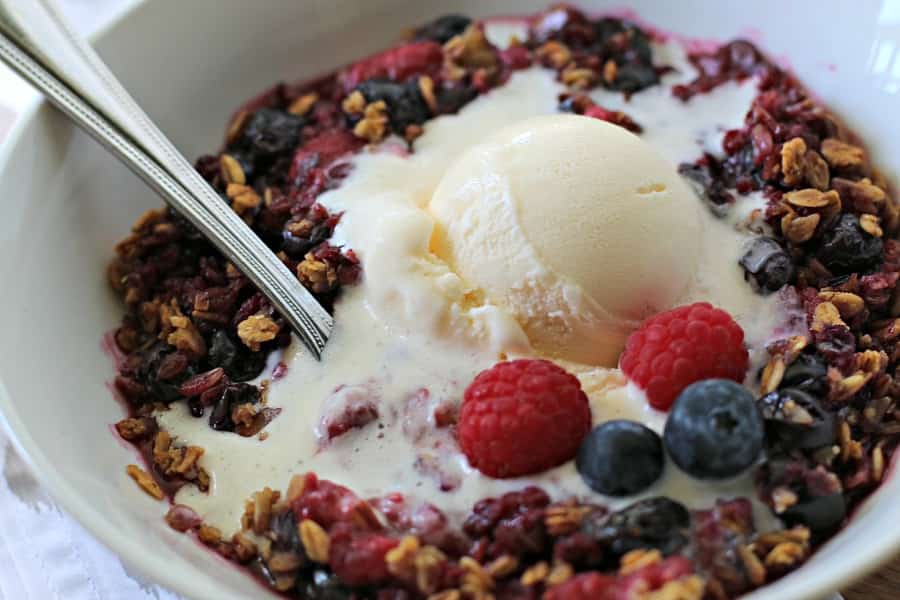 Slow Cooker Granola Berry Crisp
Ingredients
3 cups raspberries
2 cups Blueberries
½ lemon
1.5 cups granola (I LOVE Bare-Naked Fruit and Nutty)
reduced-fat ice-cream or whipped cream
Instructions
Spray a 6-quart oval slow cooker with non-stick spray. Add the berries down on the bottom. Squeeze the lemon over the berries. Sprinkle the granola evenly over the berries. Add a paper towel on top of the crock (pictured above) and add lid over that.
Cook on LOW for 1 hour 45 minutes without opening the lid during the cooking time.
Serve topped with low-fat ice cream or whipped cream.
Follow