This Skinny Slow Cooker Crustless Pumpkin Pie doesn't lack in flavor, and has the same texture as your standard pumpkin pie. I got rid of the crust, the yolks and used a stevia sweetener instead of sugar (I used Pyure Organic Stevia I got from International Food Blogger Conference). And I topped the pie with fat-free Reddi Whip whipped cream. Now I can have pumpkin pie more than twice a year! And during the holidays I can save oven space!
I worked in a pie shop for years. Pumpkin pie was the one of the most ordered. If you haven't tried pumpkin pie warm with whipped cream or ice cream you are missing out! It's like a warm pumpkin pudding. This Slow Cooker Crustless Pumpkin Pie is also good cold if you want to make it ahead. It was fun making a holiday treat this early, my house smelled amazing with the pumpkin spice aroma.
I lined my crock pot with foil, then spray the foil with non-stick spray. This worked like a charm for getting the pie out of the crock, and there was no sticking!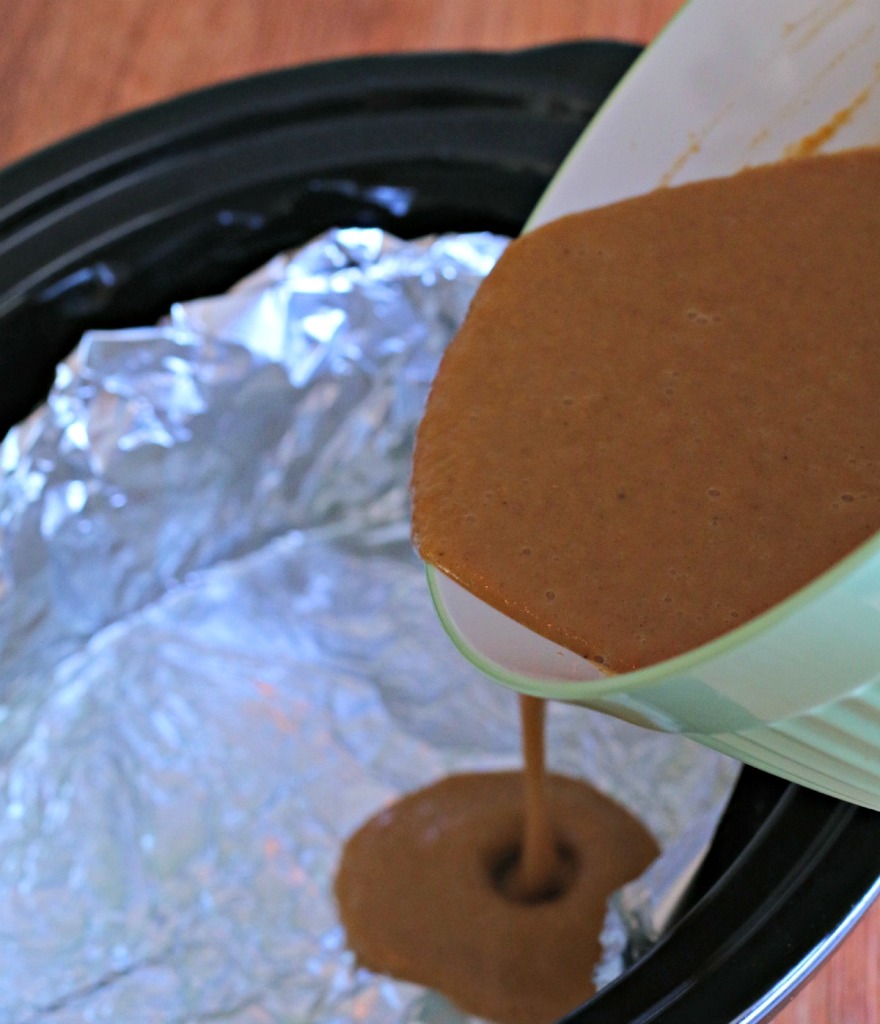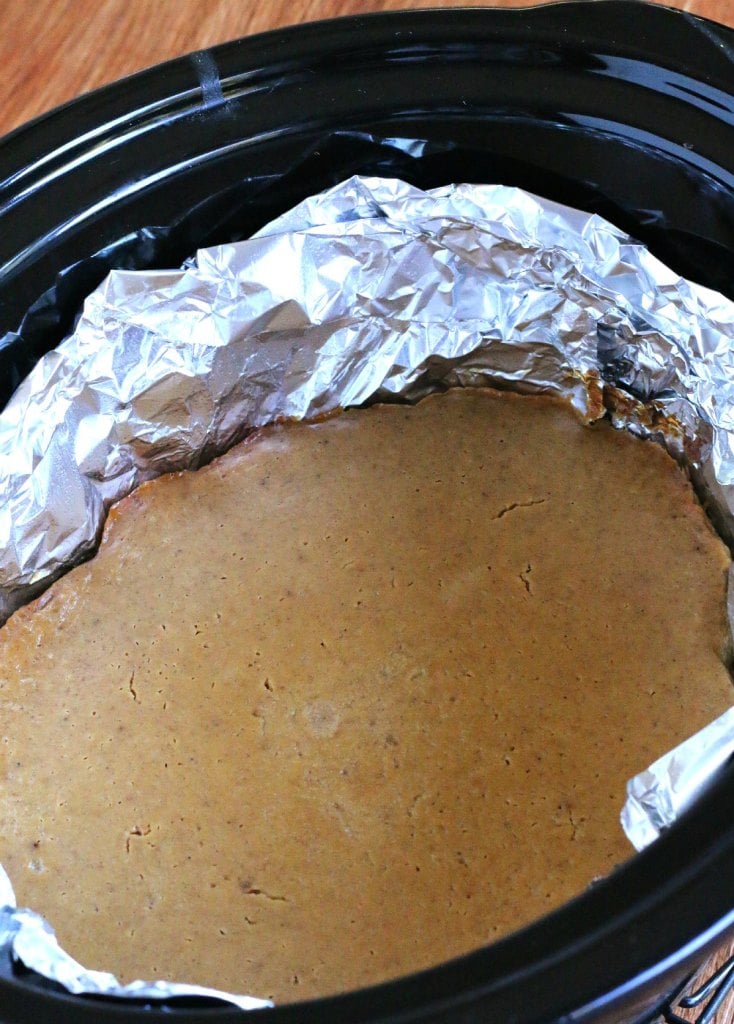 Skinny Slow Cooker Crustless Pumpkin Pie
Ingredients
1 (15-oz.) can Libby's pumpkin puree
1 (12-oz.) can Fat Free Evaporated Milk (NOT SWEETENED CONDENSED)
4 large egg whites
¼ cup Pyure Stevia
1¼ tsp. cinnamon
½ tsp. salt
½ tsp. nutmeg
⅛ tsp. ground cloves
⅛ tsp. ground ginger
Fat-free Reddi Whip whipped cream for serving
Nutmeg for serving
Instructions
Line a 6-quart oval slow cooker with foil, I use 2 pieces, each going in different directions.
Spray the foil in the slow cooker with non-stick spray.
Whisk the pumpkin, evaporated milk, egg whites, stevia, cinnamon, salt, nutmeg, ground cloves, and ginger in a large bowl. Make sure to completely combine.
Pour the pumpkin mixture into the prepared slow cooker.
Cover, and cook on HIGH for 2.5 hours, I knew mine was done when the center no longer looked soupy and it started to puff slightly around the edges.
Take the entire ceramic insert out of the slow cooker, and place on a cooling rack for 30 minutes.
Then remove the pie from the slow cooker by grabbing the edges of the foil. Place the foiled pie onto a cooling rack. Let set up for 20 minutes more, serve warm, or refrigerate for later serving.