Slow Cooker Beer and Garlic Brats are great for game day or for a fall dinner.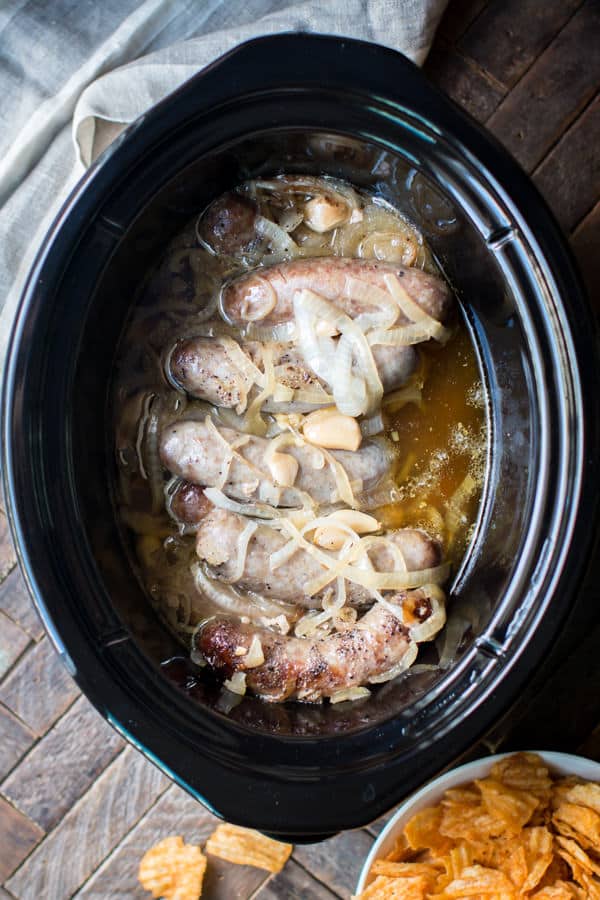 Hi again! It's definitely fall here in Oregon! Crisp mornings but warm afternoons, my favorite time of year. This recipe for Slow Cooker Beer and Garlic Brats is one of those recipe that smell SO good while it cooks. I kept putting my nose up to the edge of the slow cooker all day. I have another brat recipe on my blog, it doesn't have near as much garlic and doesn't have butter in it either. I've been often redoing recipes after I try them again, there is always room for improvement I think.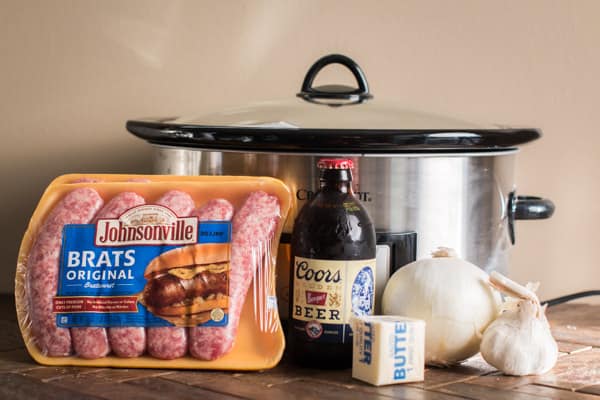 I also decided to try the raw version of the brats. As I was on Johsnonville's website today, I saw they make brat patties! What the what!?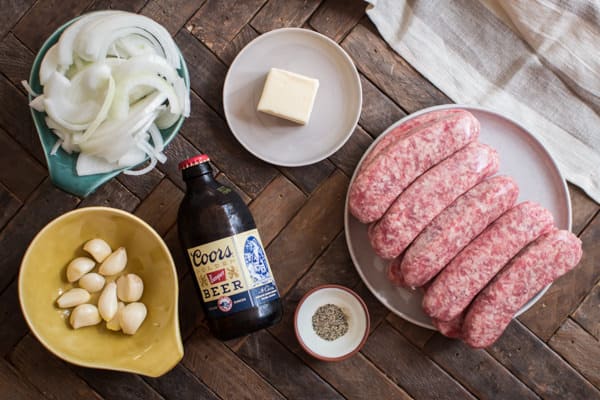 Yes I used 10 garlic cloves for this recipe. It may seem like a lot, but keeping them whole helps not overpower the recipe. Garlic goes SO well with beer and butter.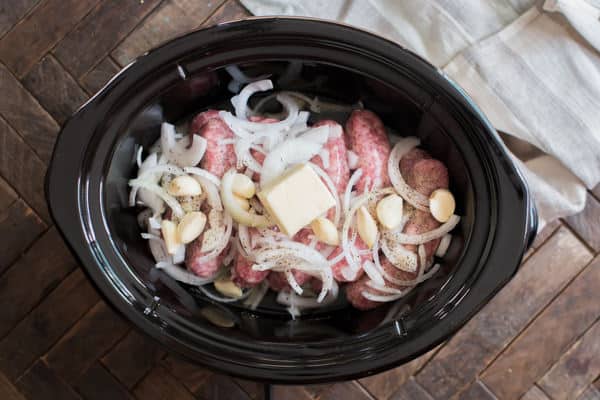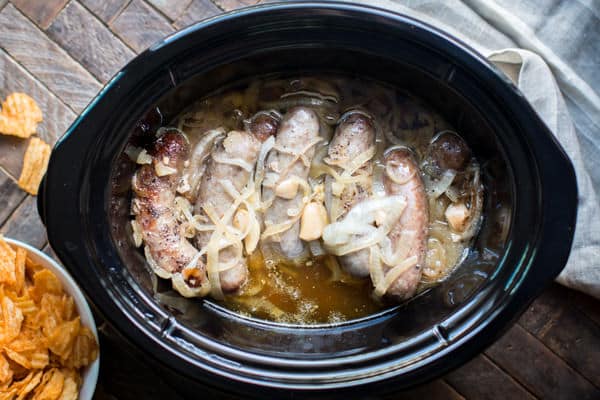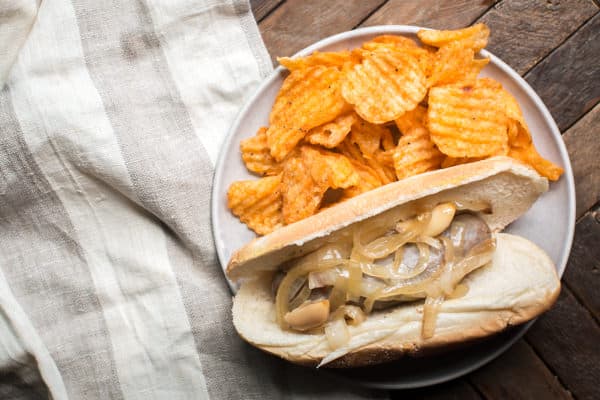 You can see in my YouTube video below how easy these are to make! You can follow me on YouTube, here.
Such an easy peasy recipe! Serve with chips and dinner is served. Have a great week.
Slow Cooker Beer and Garlic Brats
Ingredients
2 (19-oz.) pkgs. brats (these I found in the meat section, raw)
1 large white onion, sliced and divided
10 garlic cloves, peeled
¼ tsp. black pepper
¼ cup butter
1 (12-oz.) bottle beer (I used Coors banquet)
Slow Cooker Size:
Instructions
Add half of the onion in the slow cooker, add the brats in 2 layers.
Add the rest of the onions, garlic, pepper and place the butter on top.
Pour the beer into the slow cooker.
Cover and cook on low for 6 hours without opening the lid during the cooking time.
Serve the brats, garlic and onions on buns topped with desired toppings.
I used my 6-quart Crock-Pot® for this recipe. I recommend a 5-quart or larger slow cooker for this recipe.
You may also like: Slow Cooker Leek Chicken