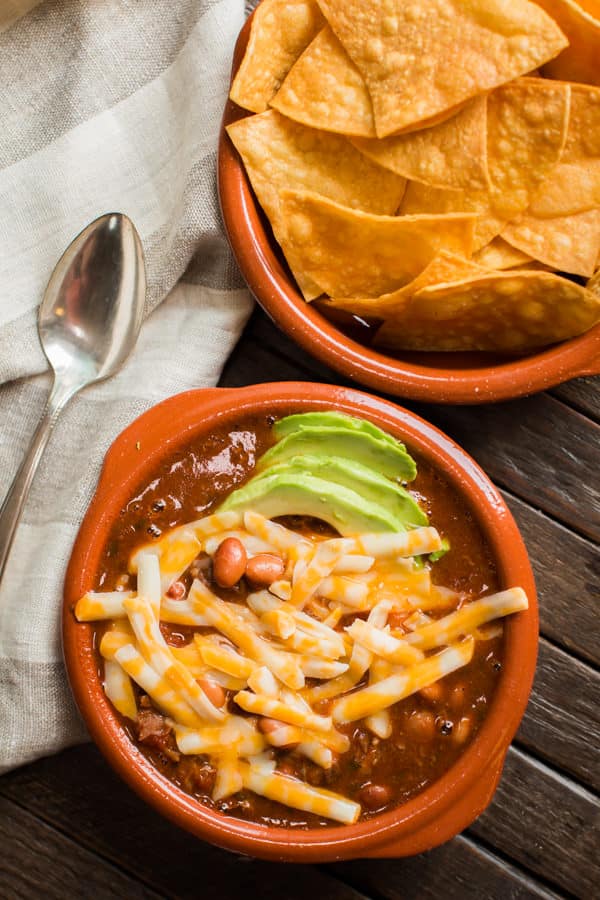 Slow Cooker Beef Enchilada Chili
Author: Sarah Olson
Prep time: 15 mins
Cook time: 9 hours
Total time: 9 hours 15 mins
1.5 - 2 lbs. beef stew meat
2 Tbsp. chili powder
½ tsp. salt
¼ tsp. pepper
½ tsp. oregano
2 tsp. minced garlic
⅛ cup chopped cilantro
1 cup diced red onion
2 (15-oz.) cans stewed tomatoes (Mexican style)
1 (19-oz.) can enchilada sauce
2 (15-oz.) cans pinto beans, drained
Slow Cooker Size:
Add everything to the slow cooker and stir.
Cover and cook on LOW for 9 hours without opening the lid during the cooking time.
When the cooking time is up if the stewed tomatoes are still whole, you can break them us easily by pressing them against the side of the slow cooker with a wooden spoon.
Serve with tortilla chips and cheese if desired.
Enjoy!
Recipe by
The Magical Slow Cooker
at https://www.themagicalslowcooker.com/slow-cooker-beef-enchilada-chili/