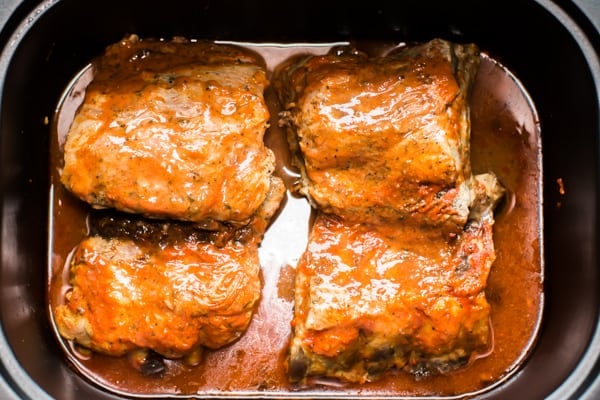 Slow Cooker Buffalo Baby Back Ribs
Author: Sarah Olson
Prep time: 10 mins
Cook time: 8 hours
Total time: 8 hours 10 mins
1 rack pork baby back ribs
¼ tsp. black pepper
1 (1-oz.) pkg. dry ranch dressing mix
1 cup Franks® Red Hot original hot sauce
Slow Cooker Size:
Remove the sinew from the back of the ribs. This is a shiny membrane, trust me you want to remove this, it is very easy to remove. See this video on YouTube if you are unsure how to remove the sinew.
Cut the ribs into 4 even pieces and place into the slow cooker.
Sprinkle with the pepper then the ranch mix.
Pour over the buffalo sauce.
Cover and cook on LOW for 8-9 hours without opening the lid during the cooking time.
Recipe by
The Magical Slow Cooker
at https://www.themagicalslowcooker.com/slow-cooker-buffalo-baby-back-ribs/