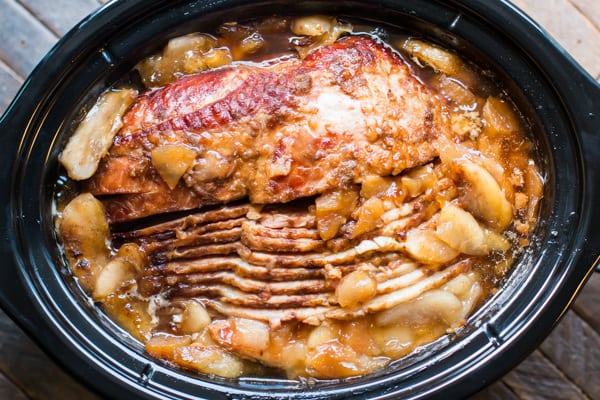 Slow Cooker Apple and Clove Ham
Author: Sarah Olson
Prep time: 10 mins
Cook time: 6 hours
Total time: 6 hours 10 mins
8-9 lb. spiral ham (I used a 10 lb. ham and cut a piece of the bottom so the lid would fit)
1 cup apple juice or cider
½ cup brown sugar
2 (21-oz.) cans apple pie filling
½ tsp. ground cloves
Slow Cooker Size:
Add the ham to the slow cooker. Pour over the apple juice. Sprinkle over the brown sugar
Spread over the apples, and sprinkle over the cloves.
Cover and cook on LOW for 6-7 hours without opening the lid during the cooking time.
Serve the ham slices topped with the apples and sauce.
Enjoy!
Recipe by
The Magical Slow Cooker
at https://www.themagicalslowcooker.com/slow-cooker-apple-and-clove-ham/