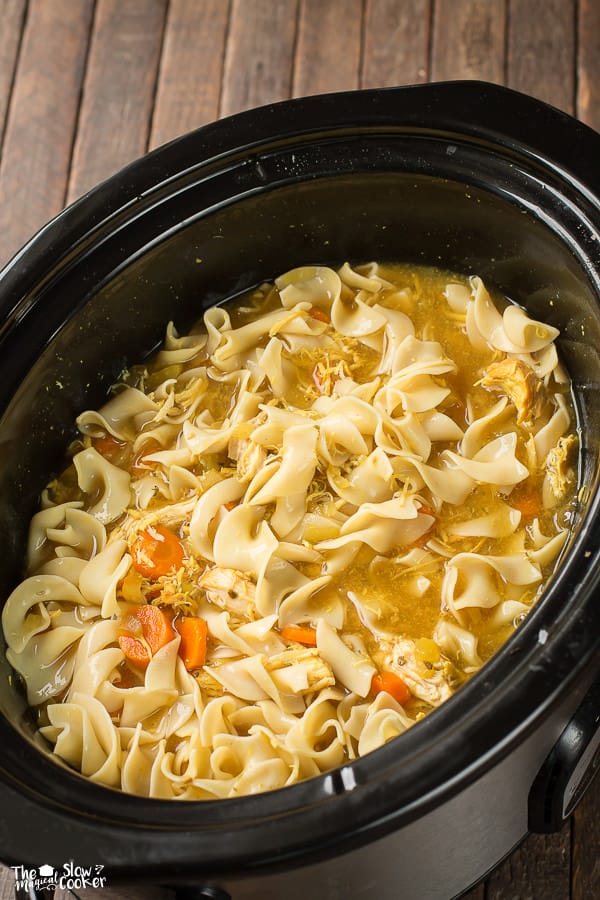 Slow Cooker Curried Chicken Noodle Soup
Author: Sarah Olson
Prep time: 15 mins
Cook time: 8 hours
Total time: 8 hours 15 mins
6 cups chicken broth
1 lb. boneless skin-less chicken breasts
1½ cups sliced celery
1½ cups sliced carrots
½ cup diced yellow onion
1 tsp. minced garlic
1 tsp. curry powder
1 tsp. turmeric powder
¼ tsp. pepper
2 bay leaves
salt to taste (add at the end)
½ (12-oz.) bag egg noodles, cooked according to package directions.
Slow Cooker Size:
Add the chicken broth, chicken, celery, carrots, onion, garlic, curry powder, turmeric, pepper and bay leaves to the slow cooker.
Cover and cook on LOW for 8 hours.
Remove bay leaves and add cooked and drained noodles. Stir and serve!
Recipe by
The Magical Slow Cooker
at https://www.themagicalslowcooker.com/curried-chicken-noodle-soup/