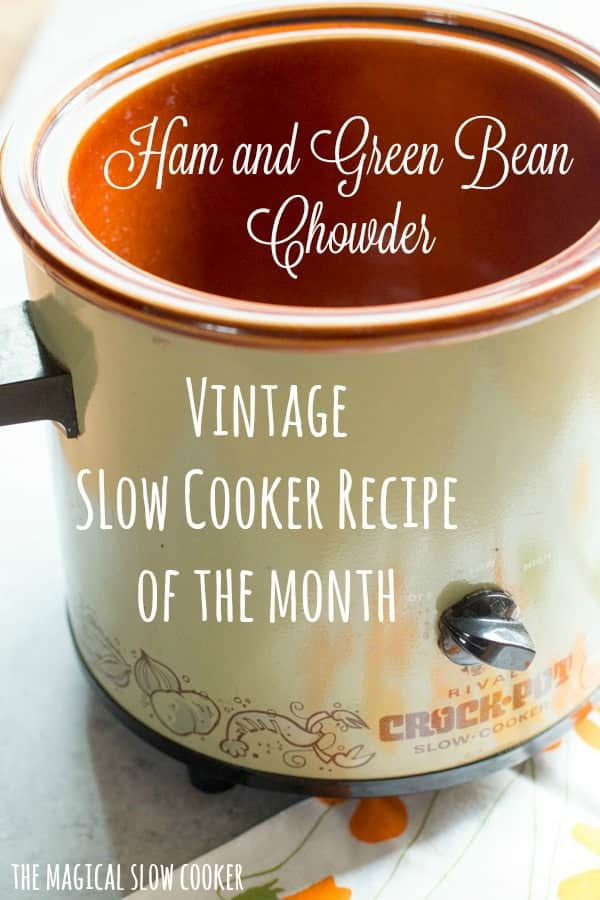 Slow Cooker Ham and Green Bean Chowder
Author: Sarah Olson
Prep time: 25 mins
Cook time: 8 hours
Total time: 8 hours 25 mins
1 ham shank or ham hock
2 cups diced ham
4 cups peeled and diced russet potatoes
1 cup diced white onion
½ tsp. garlic powder
⅛ tsp. black pepper
1 tsp. dried thyme leaves
2 bay leaves
6 cups water
4 cups snipped and cut green beans (add towards the end)
8 ounces cream cheese (add at the end)
Slow Cooker Size:
Place everything except the cream cheese and green beans into a 6-quart slow cooker. Cover and cook on LOW for 7-8 hours. During the last 40 minutes add the green beans, cover and continue cooking.
Remove bay leaves, and ham shank or hock. Remove meat for ham shank or hock if desired and add to the soup.
Take a couple ladles of liquid from the soup and add to a blender. Add the block of cream cheese to the blender, cover and pulse until smooth. Add this creamy mixture to the soup and stir gently. Serve and enjoy!
Recipe by
The Magical Slow Cooker
at https://www.themagicalslowcooker.com/ham-green-bean-chowder/