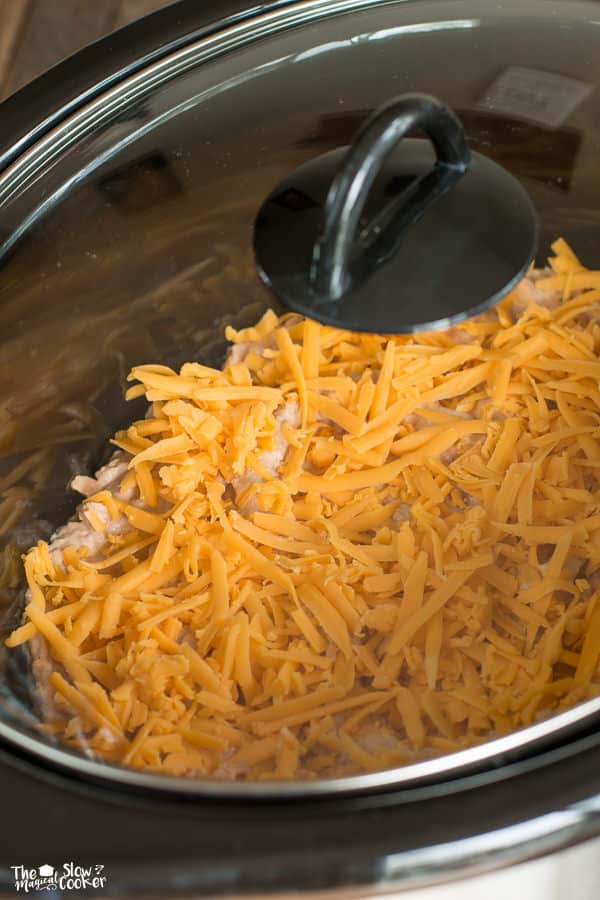 Creamy Bean and Cheese Dip
Author: Sarah Olson
Prep time: 10 mins
Cook time: 1 hour 45 mins
Total time: 1 hour 55 mins
2 (16-oz.) cans refried beans (I use orignal Rosarita brand)
1 cup sour cream
⅛ tsp. salt
⅛ tsp. onion powder
2 pinches of cayenne pepper (optional, this can be hot!)
3 cups shredded sharp cheese, divided
Slow Cooker Size
Spray the slow cooker with non-stick spray.
Place the beans, sour cream, salt, onion powder, cayenne powder and 1 cup of the cheese in to a medium-sized bowl. Mix together until smooth.
Spread this mixture in an even layer in the slow cooker. Sprinkle over remaining cheese. Cover and cook on HIGH for 1 hour 45 minutes, or until heated through.
Serve and enjoy!
Recipe by
The Magical Slow Cooker
at https://www.themagicalslowcooker.com/creamy-bean-cheese-dip/