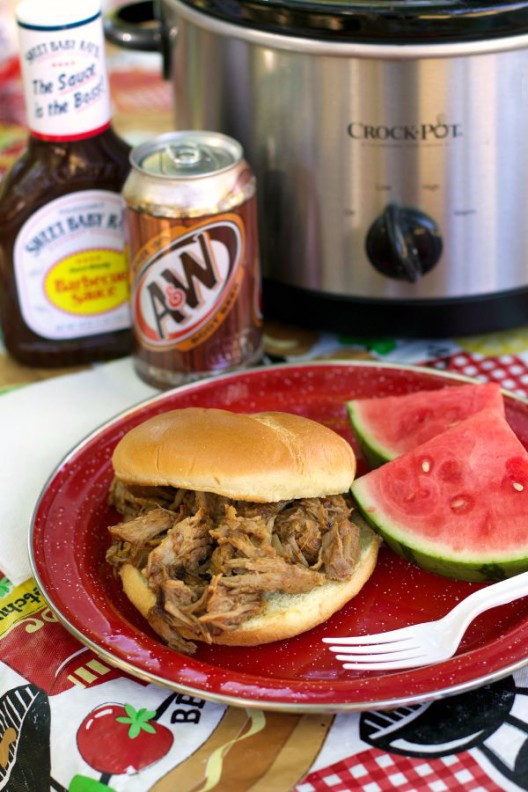 Slow Cooker Root Beer Pulled Pork
Author: Sarah Olson
Prep time: 10 mins
Cook time: 8 hours
Total time: 8 hours 10 mins
3-4 lb. boneless pork shoulder (often called pork butt)
½ can root beer
1 cup Sweet Baby Ray's Barbecue Sauce
For Serving
In a 4 quart or larger slow cooker, add the roast, root beer and barbecue sauce.
Cover and cook on LOW for 8-10 hours, without opening the lid during the cooking time.
Take the roast out and shred, discarding any fatty pieces, put the shredded meat back into the sauce that is still left in the slow cooker, stir and serve on buns.
Recipe by
The Magical Slow Cooker
at https://www.themagicalslowcooker.com/slow-cooker-root-beer-pulled-pork/