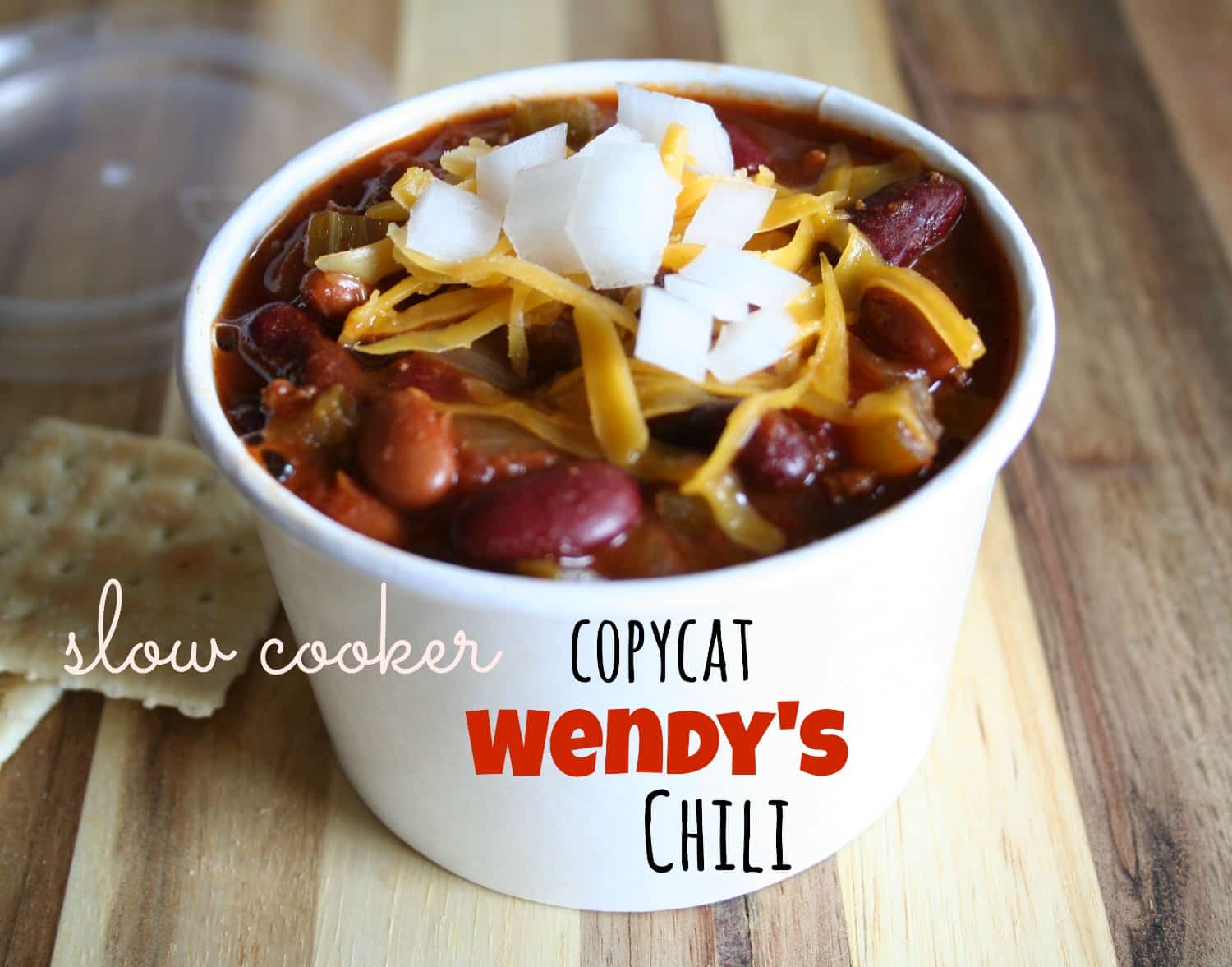 Copycat Wendy's Chili Recipe
Author: Sarah Olson
Prep time: 20 mins
Cook time: 8 hours
Total time: 8 hours 20 mins
1 pound ground hamburger
salt
pepper
onion powder
1 cup white onion, diced
1 Anaheim Pepper, seeds and stem removed, diced
½ cup celery, diced
(1) 15 ounce can kidney beans, drained
(1) 15 ounce can pinto beans, drained
(1) 14 ounce can beef broth
(1) 6 ounce can tomato paste
(1) 14.5 ounce can diced tomatoes
(1) 1.25 ounce packet McCormick Original Chili MIx
Toppings for serving
Cheddar Cheese, grated
White, or yellow onion, diced
Saltines
At Wendy's they use chopped up hamburgers, so the meat is bigger and chunkier, so that's what I did, I shaped my hamburger into 4 patties, sprinkled with salt, onion powder, and lots of black pepper, and cooked them on the stove top. Then chopped them up, and threw into the slow cooker. Or you can brown the meat like normal by breaking up as you cook it.
Add the other ingredients to the slow cooker.
Stir.
Cover, set to LOW for 8 hours. Do not open lid during cooking time.
After cooking time is up, stir, and ladle into bowls, top with onions, cheese, and saltines!
I used a 6 quart Slow Cooker
Recipe by
The Magical Slow Cooker
at https://www.themagicalslowcooker.com/copycat-wendys-chili-recipe/