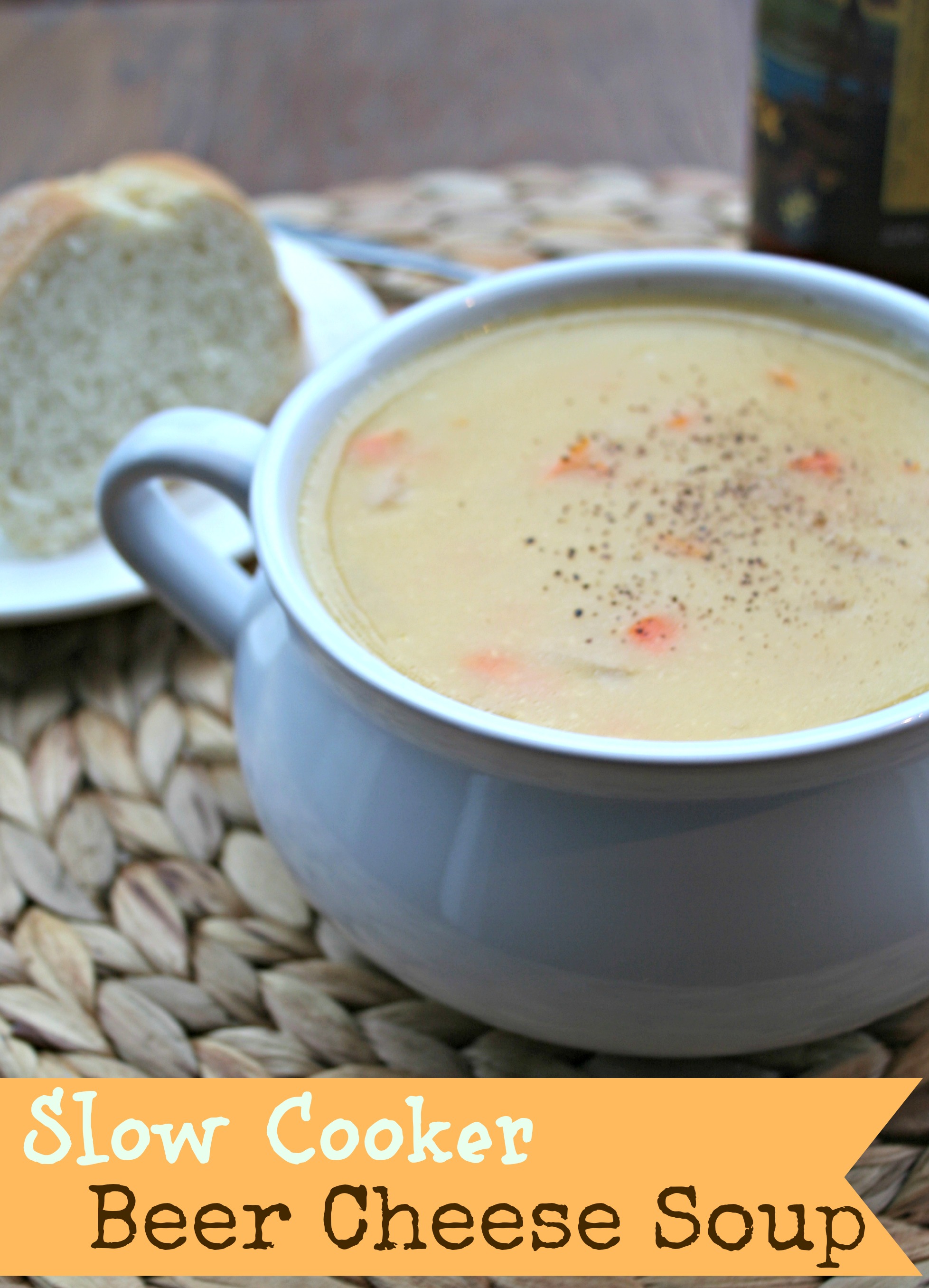 Prep time: 10 mins
Cook time: 8 hours
Total time: 8 hours 10 mins
32 ounces chicken broth
16 ounces beer
¼ cup cornstarch
¼ cup butter, melted
1 cup carrot, diced very fine
1 cup white onion, diced very fine
4 ounces cream cheese
8 ounces Sharp Cheddar Cheese, grated
sea salt, about 1 teaspoon
black pepper to taste
Add chicken broth and beer to slow cooker, and whisk in cornstarch until smooth. Add melted butter.
Add carrots and onions to slow cooker, stir.
Cook on Low for 8 hours.
Add cream cheese, let the cream cheese melt for 20 minutes before adding the sharp cheddar cheese.
Stir in cheese, and season with salt, about a teaspoon is what I used, add gradually to your taste. Add pepper to taste.
Ladle into bowls, and serve immediately.
Recipe by
The Magical Slow Cooker
at https://www.themagicalslowcooker.com/beer-cheese-soup/