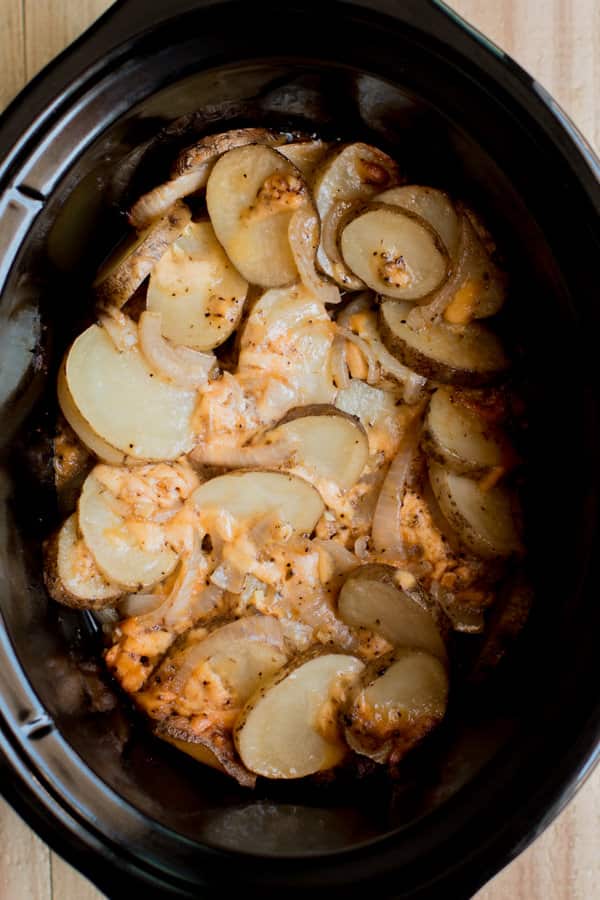 Slow Cooker "Campfire" Potatoes
Author: Sarah Olson
Prep time: 20 mins
Cook time: 4 hours
Total time: 4 hours 20 mins
5 medium potatoes, sliced
1 stick butter (1/2 cup)
1 Tbsp. Worcestershire sauce
1 tsp. salt
¼ tsp. pepper
½ tsp. oregano
1 large garlic clove, minced
1 small white onion, sliced
½ cup parmesan cheese
1 cup cheddar cheese
Slow Cooker Size:
In a large bowl, mix together the butter, Worcestershire sauce, salt, pepper, oregano, and garlic.
Add the potatoes, the cheeses, and onion to the bowl with the butter mixture. Mix until the potatoes are coated.
Spray the slow cooker with non-stick spray.
Add the potatoes mixture. Smooth out into an even layer.
Cover and cook on high for 4 hours without opening the lid during the cooking time.
Serve and enjoy!
Recipe by
The Magical Slow Cooker
at https://www.themagicalslowcooker.com/slow-cooker-campfire-potatoes/