13 Amazing Chili Slow Cooker Chili Recipes! Never get tired of chili again!
Hi all! I love a good bowl of chili, but I can't make the same ol' recipe every time. When I first got married I made the same recipe every week, my husband soon started not looking forward to chili.
I love to try new recipes, and what is better way to cook them than in the slow cooker? Here are 13 recipes for slow cooker chili, I hope you try a few!
Slow Cooker Chuck Wagon Chili– The Magical Slow Cooker
Slow Cooker Beef and Chorizo Chili – Nutmeg Nanny
Slow Cooker White Chicken Poblano Chili – The Magical Slow Cooker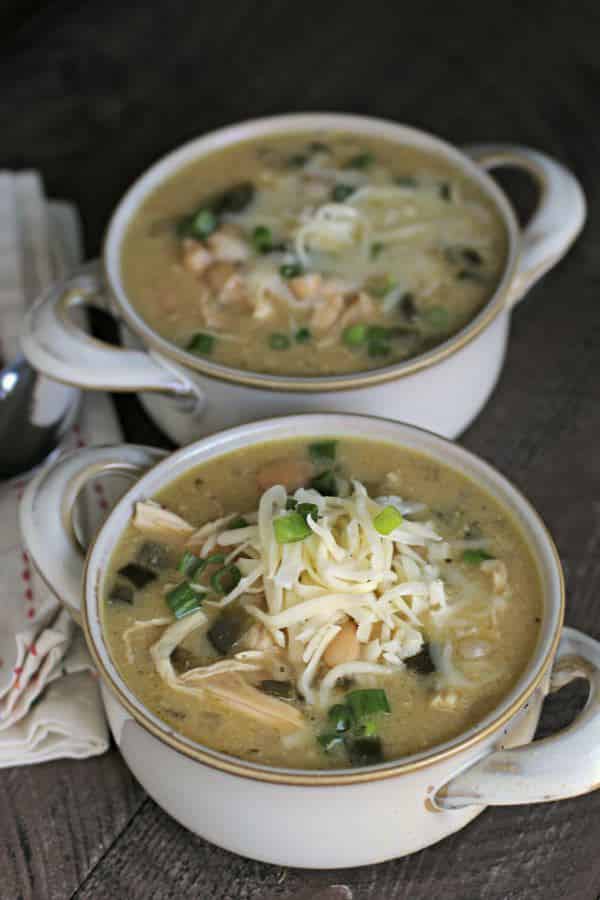 C
Crock Pot Sweet Potato Chipotle Chili – Cotter Crunch
Slow Cooker Wendy's Copycat Chili – The Magical Slow Cooker
Slow Cooker Vegetarian Chili – The Magical Slow Cooker
Slow Cooker Hearty Chili Mac – Julie's Eats and Treats
Slow Cooker Steakhouse Chili – The Magical Slow Cooker
Slow Cooker Chicken Chili – Swirls of Flavor
Slow Cooker 3 Pepper Venison Chili – The Magical Slow Cooker
Slow Cooker Vegetarian Black Bean Pumpkin Chili – Kitchen Treaty
Slow Cooker Memphis Chili – The Magical Slow Cooker
Slow Cooker White Chicken Chili – Spicy Southern Kitchen
Hover over the image below to pin this entire collection